Family Homeless After Fire Destroys Scott Lake Home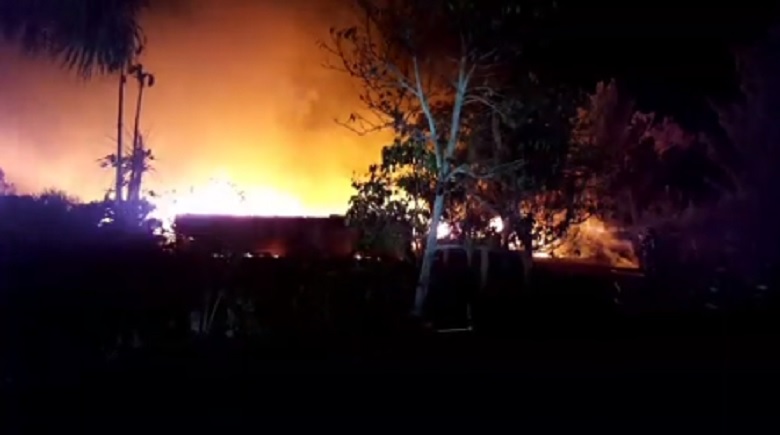 Bartow, Fla. (May 17, 2017) — A home along Scott Lake in Lakeland was destroyed by fire. Just after 10 p.m. on May 16, Polk County Fire Rescue and the Bartow Fire Department responded to 1228 Lake Point Drive. The 3,759 square foot wood frame home was heavily involved in fire when firefighters arrived.
The winds were strong and blew flames towards the home next door. A Polk County deputy evacuated the threatened homes before firefighters arrived. Everyone was accounted for, so firefighters focused on protecting the nearby structures. The fire was brought under control by midnight. No one was injured and no other homes were severely damaged.
Five people lived at the home, three adults and two children. The American Red Cross was called to assist the family.
The cause of the fire is undetermined, so the Bureau of Fire and Arson Investigations were called to carry out an investigation.