Help Identify Suspects Using Stolen Debit Card
Winter Haven Police would like the public's assistance in identifying the three suspects pictured below.
These three utilized a debit card at Walmart on April 25, 2017  purchasing high-dollar gift cards and a laptop. The victim told detectives that she is still in possession of the debit card, but bank transactions confirm the purchases. Investigators are looking into how her bank information was obtained by the suspects.
The suspects were driving a black Audi sedan also pictured below.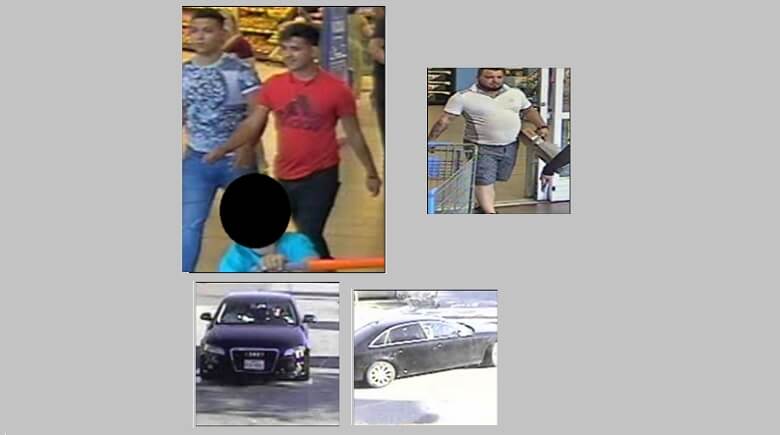 Anyone with information on the identities of any of these men is asked to call Heartland Crime Stoppers at 1-800-226-TIPS (8477). Callers can remain anonymous and could be eligible for a CASH reward.