Two Locals Arrested During an Early Morning Search Warrant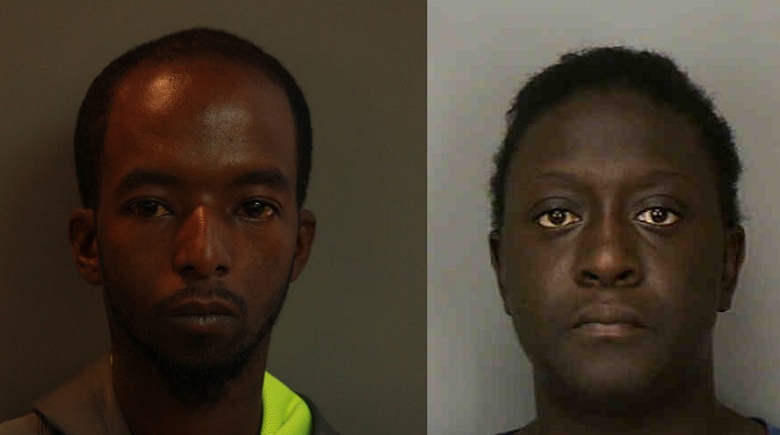 On Thursday April 27, 2017, members of the Lake Wales Police Department executed a search warrant at 27 W Crystal Avenue apartment 105.
Members of the Lake Wales Police Department received information from the public that a subject identified as Antwon Deon Francis was living at this apartment and was selling illegal narcotics from there. Members of the department's Crime Suppression Unit began investigating Francis which resulted in a search warrant being obtained for the residence.
On Thursday morning the search warrant was executed at which time Francis and his live in girlfriend, Brittani Thomas, were located inside the apartment along with Thomas' four year old child. Upon searching the residence detectives located a small amount of marijuana along with $982 in US currency. Neither Francis nor Thomas is gainfully employed.
Both Thomas and Francis admitted to smoking marijuana inside the apartment while the child was present. When questioned, Francis denied selling anything illegal. However in March 2017 Thomas contacted police after she and Francis had an altercation. During that investigation Thomas told officers that Francis was selling narcotics after which officers found illegal narcotics. As both clearly had knowledge harmful illegal narcotics were being used and kept inside the apartment within reach of Thomas' child, both are being charged with child abuse, possession of marijuana, and possession of drug paraphernalia. Francis has an extensive arrest history including multiple drug offenses, resisting arrest, battery, trespassing, and aggravated assault. Thomas' arrest history includes criminal mischief, disorderly conduct, and a criminal traffic offense.
The Lake Wales Police Department would like to thank the public for their help in this investigation. Without the partnership between the citizens of this city and our officers cases like this could go unnoticed.
If you have information regarding this case or other illegal activity, please contact the Lake Wales Police Department at 863-678-4223. If you wish to remain anonymous you can contact Heartland Crime Stoppers at 1-800-226-TIPS (8477).