Winter Haven Police detectives are investigating an armed robbery that occurred at Zaxby's last night around 11:30 p.m. Nobody was injured during the incident.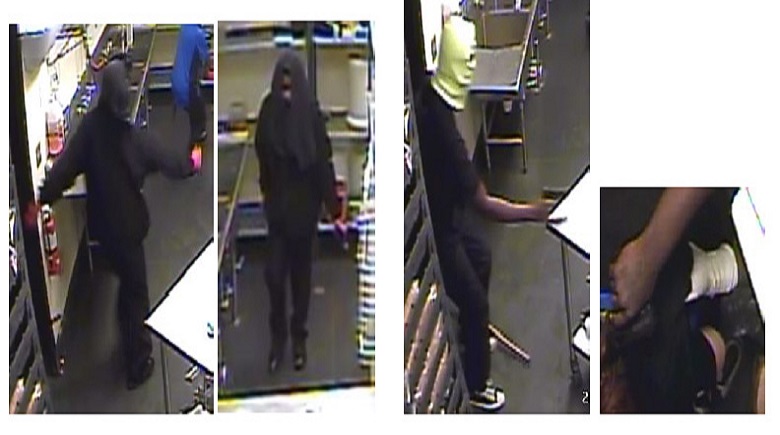 On April 25, 2017 at approximately 11:28 p.m., two armed suspects came into the restaurant, located at 797 3rd St SW in Winter Haven, through the back door. Two workers who were cleaning in the back room were ordered to the floor. One of the suspects went through the back area and found the female manager, ordering her into the office to open the safe.
The suspect held a gun to her neck as she opened the safe. He then ordered her to the ground and took an undisclosed amount of money. Both suspects ran out of the business heading in a southwest direction.
They are described as: both black males, one wearing a black sweatshirt, black pants, all black sneakers, pink gloves and a black shirt covering his head. He was brandishing a silver handgun.
The second suspect was wearing a black t-shirt, black pants, black and white sneakers and had a green ski mask covering his face and head. He held a dark handgun in his right hand which also has an unknown tattoo on the hand.
Anyone with information on this case or who either of these suspects could be is asked to call Heartland Crime Stoppers at 1-800-226-TIPS (8477). Callers can remain anonymous and could be eligible for a CASH reward of up to $3,000. Any tip, no matter how small it may seem, could be the information needed to locate and arrest these dangerous suspects.