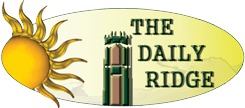 UPDATE 8:20 am: Polk Parkway & 98 Re-Opened After Man Sitting On Ledge Prompted Closures
Lakeland, Florida – According to the Polk County Sheriff's Office motorists are advised to avoid US Highway 98 at the Polk Parkway in both directions, and the Polk Parkway at the US 98 interchange, due to law enforcement activity. The WB lanes of the parkway are shut down there, and deputies are rerouting traffic to go eastbound.
At this time their appears to be a person sitting on the ledge of the Polk Parkway. Readers advised they started to call at 7:20am and authorities had already received calls from other motorists.
We will update as more information is available.