Bad Boy Outlaw Mower Sparks Brush Fire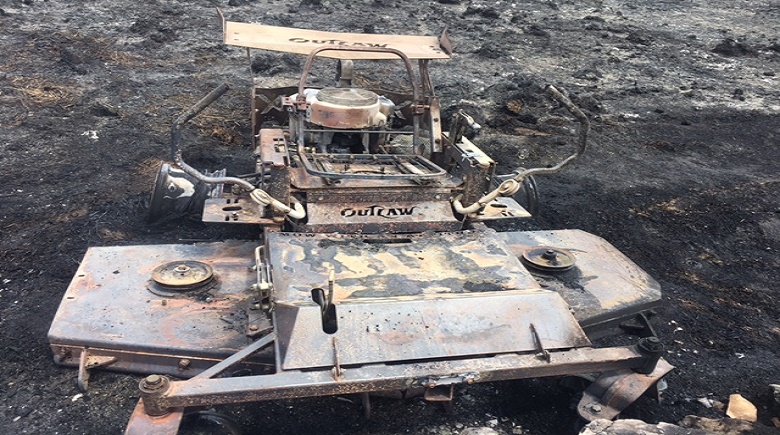 Bartow, Fla. (April 19, 2017) —
A Bad Boy Outlaw mower started a brush fire just before noon in a retention pond. Polk County Fire Rescue responded to the southeast corner of Highway 540 W and Recker Highway in Winter Haven, to extinguish the fire.
The fire grew to approximately a half acre and was near homes in the Normandy Heights subdivision. "Thankfully the wind was blowing in the opposite direction of the homes. This kept the fire away from the residential structures," Battalion Chief Kevin Shireman said. "It appears the heat from the mower sparked the fire."
The Bad Boy Outlaw mower, worth close to $10,000, was a total lost. A drain also was damaged by the fire.
No on was injured.