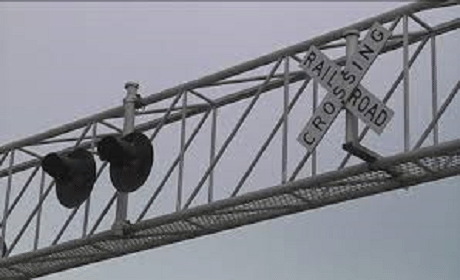 Winter Haven Police are investigating a death that occurred last night on the railroad tracks between 15th St., SW and 21st St., SW in Winter Haven.
Last night at approximately 8:27 p.m., a call came in from the conductor of a CSX train that was travelling along the tracks in the area of the Lake Howard Nature Park in Winter Haven.
The conductor stated that as he was operating the train, he saw what appeared to be someone lying down in the middle of the tracks directly in the path of the train. The conductor blew his horn and put the train into an emergency stop mode, but never saw the subject move.
When police arrived, they found the body of 42 year-old Thomas Becker (DOB 1-10-75, Winter Haven) underneath one of the train cars. It appears that an axle on one of the train cars struck Becker causing the fatal injuries.
The crossings at 15th St as well as at 21st St were closed for approximately six hours. Becker's body was taken to the Medical Examiner's Office for an autopsy. Results of the autopsy are pending toxicology reports. The investigation into the crash continues.