Aircraft Incident at Sun 'n Fun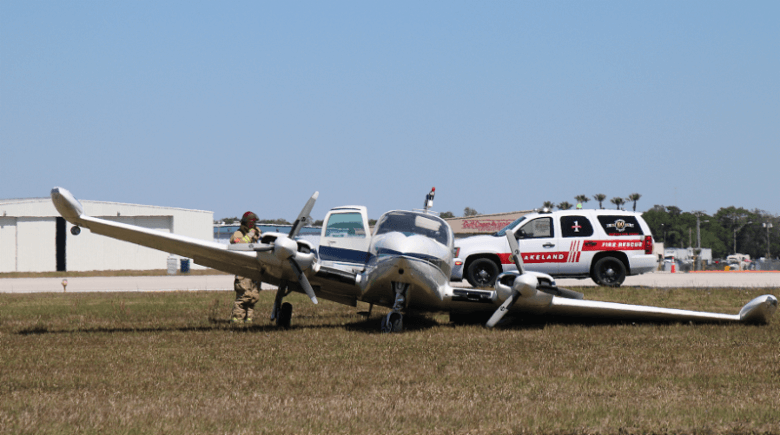 LAKELAND, FL – On Saturday, April 8, 2017 at approximately 11:53 a.m. a 1976 Cessna 310R twin-engine experienced difficulty while attempting to land at the Sun 'n Fun Air Show. The airplane's landing gear collapsed, causing it to skid off Runway 27L into a safety area. Onboard the plane were pilot, Juan G. Villanueva, age 68 of Miramar, FL and one passenger. Both of the occupants were not injured.
The runway was closed down for approximately one hour as emergency personnel responded to the scene.  The airplane was moved to a secure location and FAA personnel responded to the scene for a preliminary investigation.