Two men are hailed heroes after saving a driver from a vehicle that plunged into Lake Silver.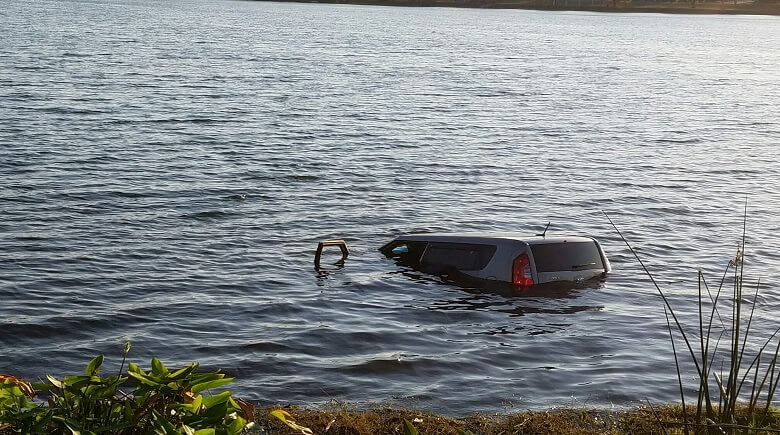 On April 3, 2017, at approximately 6:50 p.m., 25 year-old Torain Blue, Jr. of Winter Haven was driving a Gray KIA on First St N towards Lake Silver when for unknown reasons his car went off the roadway and into the lake.
Two men in the immediate area wasted no time in jumping into the lake and grabbing the driver from the sinking car. Blue was the only occupant of the vehicle.
Police and EMS personnel arrived on scene and found Blue on the ground speaking to the two men. As precaution, EMS personnel took Blue to Winter Haven Hospital for evaluation.
"These citizens put their own safety aside and jumped into the water to save another human being," Chief Charlie Bird said. "This type of humanity from total strangers is proof that good is alive and well in our society."
Two men who rescued Blue:
60 year-old Charles Aaron of Winter Haven
46 year-old Chris Matthews of Winter Haven