"Pinwheels for Prevention" Focuses On Preventing Child Abuse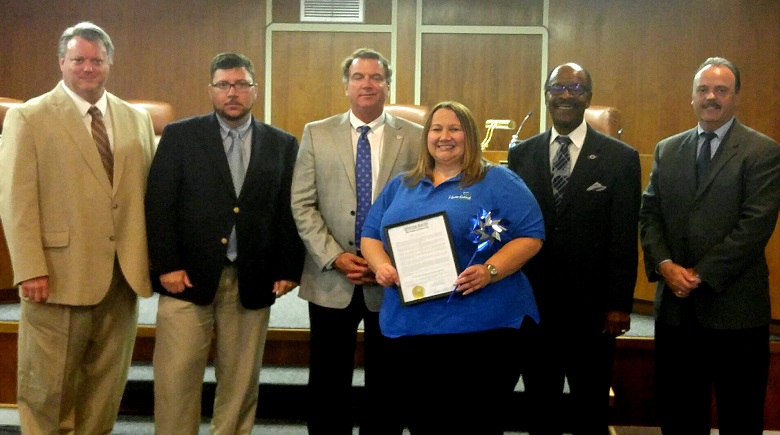 April is Child Abuse Prevention Month, and a public awareness and education campaign called Pinwheels for Prevention aims to raise awareness of the problem of child abuse throughout the state.
The campaign, sponsored by Prevent Child Abuse Florida and the Florida Department of Children and Families, encourages residents to advocate on behalf of children and donate their time and resources to make sure we have happy, healthy communities in the future.
As symbols of that commitment, lawns at businesses, schools and public offices across the state are planted with pinwheel gardens throughout April in recognition of Child Abuse Prevention Month.
Andrea Hagen, Preventative Specialist with Heartland for Children, a Bartow-based child welfare service provider network operating in Polk, Hardee and Highlands Counties, says the campaign adopted the pinwheel as a symbol of childhood play and innocence.
"The pinwheel represents the happy, healthy childhood that all children deserve," she said. "It reminds us that we all have a role to play in making sure children grow up safe, loved and nurtured in our community."
When the entire community takes responsibility in creating a safe environment in which to raise our children, we lay the foundation for long-term prosperity of our communities, says Hagen.
To obtain pinwheels, and for more information, contact heartlandforchildren.org or call (863) 519-8900, extension 214, and visit www.pinwheelsforprevention.org.
Photo: Winter Haven City Commissioners recently proclaimed April Child Abuse Prevention Month and recognized Heartland for Children's efforts in the community. Pictured, from left, are Commissioners William Twyford, Peter Chichetto, Brad Dantzler, Andrea Hagen of Heartland For Children, Commissioner Nat Birdsong, and Mayor Steven Hunnicutt.