City Commission Honors WHHS Girls Basketball Team, Grants Parade Waiver
WINTER HAVEN – Fresh from back-to-back state championships, Winter Haven High School's girls basketball team will be honored with a parade Thursday, April 13.
The team clinched the Florida High School Athletic Association's state championship last month.
City Commissioners, at their regular March 27 meeting also honored them with a gift – a waiver of $4,100 in costs covering the overtime costs of a police detail to ensure the safety of the event, which will close First Street on April 13 from 7 p.m. to 9 p.m.
Waiving the costs was suggested by residents who came forward during the meeting.
While some city officials urged caution about setting a precedent with the waiver, Commissioner Nat Birdsong said the nature of the event was unique enough to warrant the move, which was unlikely to happen again.
"This is a one-time deal," he said. "Back-to-back championships, I think this is just special and relevant."
The commission unanimously approved the waiver and Mayor Steven Hunnicutt said he and the commission was proud of their achievement.
The Parks & Recreation Department says the parade will begin at 7 p.m. on April 13 at the Chain of Lakes Complex on Cypress Gardens Blvd. and make its way up First Street to Martin Luther King, Jr. Park on Lake Silver, ending at 9 p.m.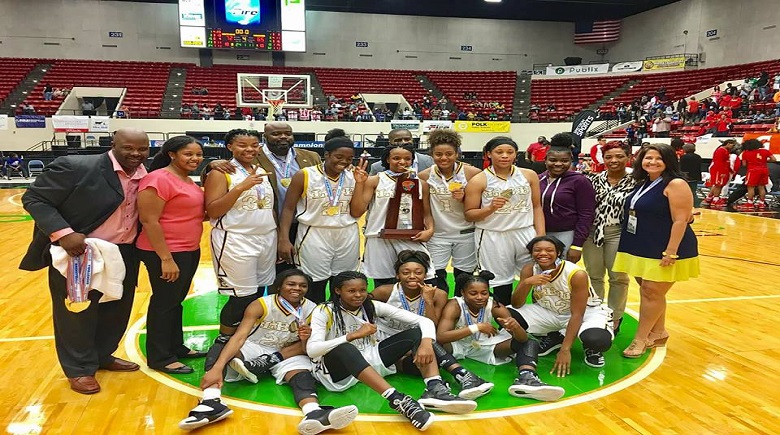 Photo: The team poses after receiving their trophy. From the WHHS Facebook page.