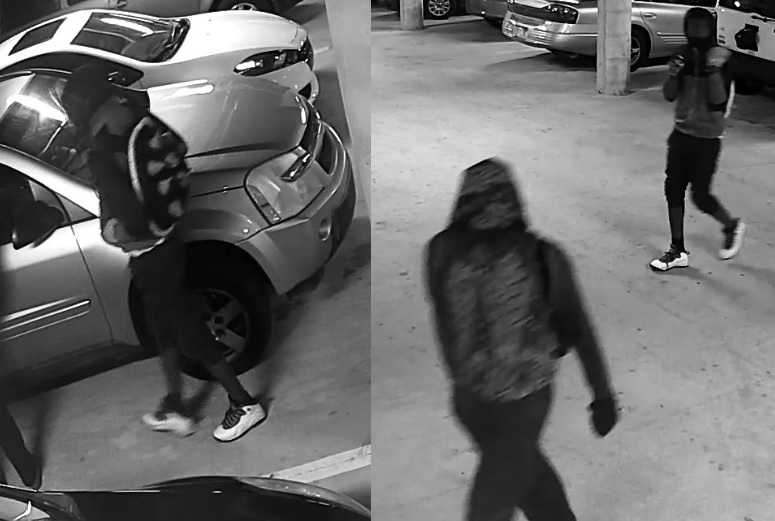 WINTER HAVEN – Police are asking the public's help in identifying two burglary suspects who were seen on surveillance video burglarizing multiple vehicles at the Tupelo Vue Apartments and the parking area of the Winter Haven Garden Center this weekend.
The two were taped Saturday, March 18 between the hours of 3 and 3:30 am, both concealing their hands and faces as they scouted the parking lots and burglarized vehicles. One suspect can be seen clearly wearing white shoes with their pants rolled up to the knees, carrying a unique backpack. The other is dressed in all black wearing what appear to be brown shoes.
Anyone who recognizes either of these suspects is asked to call Heartland Crime Stoppers at 1-800-226-TIPS (8477). Callers can remain anonymous and could be eligible for a CASH reward.