A warrant has been obtained for the arrest of 23 year-old Eric Atmore of Winter Haven after he choked his pregnant ex-girlfriend, beat her in the face and bit her on the neck.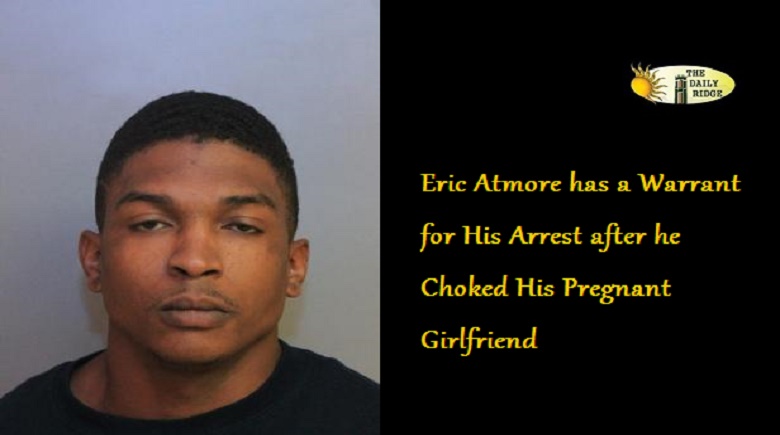 On 3-8-17 at approximately 9 p.m., the victim was at Atmore's residence (1251 6th St NE) in Winter Haven when an argument ensued as they sat inside of her vehicle. The 18 year-old victim, who is six month's pregnant with Atmore's child, attempted to get away, but Atmore took the keys. He then started striking her in the face, choking her and bit her on the neck.
Atmore eventually left the vehicle and the victim was able to drive away.
All attempts to locate Atmore have been unsuccessful.
Atmore has a violent criminal history that involves two separate incidents of Battery on Law Enforcement, Resisting Arrest with Violence (once in 2015 and again in 2016) as well as Domestic Battery and drug charges.
Anyone with information on the whereabouts of Eric Atmore is asked to call Heartland Crime Stoppers at 1-800-226-TIPS (8477). Callers can remain anonymous and could be eligible for a CASH reward.