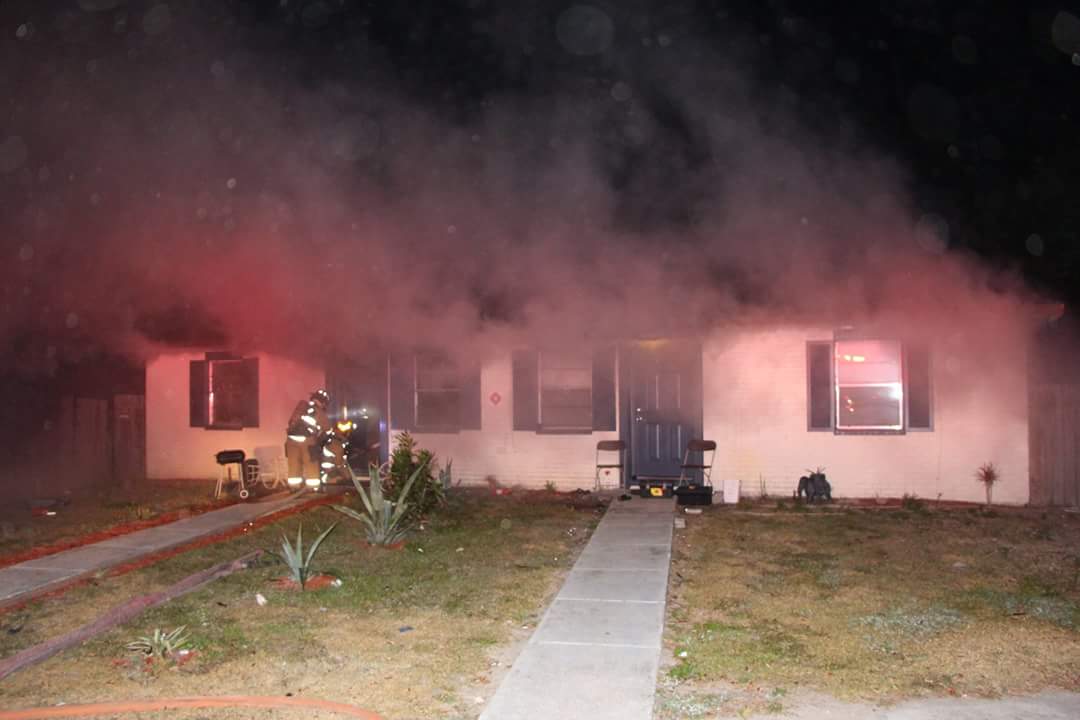 Lakeland, Florida – A fire early Saturday morning in Skyview caused two families to be displaced from their homes. The fire started around 1:15 a.m. in the kitchen of 1525 Moolite Drive in Lakeland. When Polk County Fire Rescue arrived a few minutes later, heavy smoke and fire were seen at the rear of the structure.
Firefighters worked quickly to extinguish the fire and prevent it from spreading to the adjacent residence. The side of the duplex where the fire originated sustained heavy damage. There was also smoke and water damage throughout the home. Fire did not extend into the adjacent duplex, but it sustained smoke and water damage. Utilities to both units have been turned off due to the fire.
The fire appears to be accidental. The resident at 1525 Moonlite Drive told firefighters she cooked some food around midnight and then went to bed. The fire started on or around the stove area.
A 40-year-old grandmother and her 6 month old grandson lived in 1525 Moonlite Drive. The Red Cross was called to assist them. A 48-year-old mother and her 11-year-old son lived in 1523 Moonlite Drive, which is the duplex next door. They declined Red Cross assistance. Each family had a dog that also lived at the home.
Both units had working smoke alarms. No one was injured.