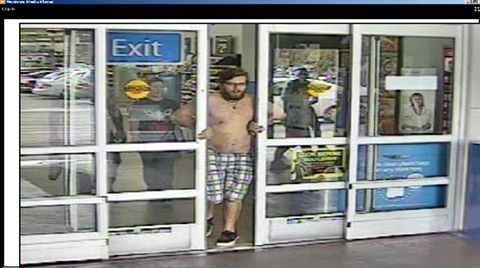 The male pictured below entered Walmart (355 Cypress Gardens Bvld.) in Winter Haven and selected a World of Warcraft game from the shelf. He then placed the game inside of his pocket and passed all registers headed for the exit.

When a loss prevention associate tried to stop him, the subject initially complied, but then turned and ran. The associate grabbed the shirt of the suspect, which in turn came off. The suspect fled in an unknown direction of travel.

Anyone with the identity of this subject is asked to call Heartland Crime Stoppers at 1-800-226-TIPS (8477). Tips can also be send to the private inbox on this page.