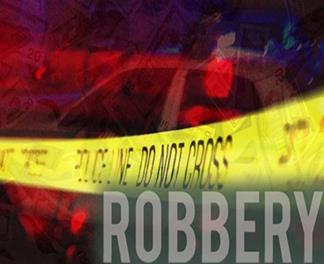 Winter Haven Police are investigating a robbery that occurred this morning at Treasures Unlimited.
On 2-27-17 at approximately 8:50 a.m., the victim and store owner, 65 year-old Phillip Burkhart and 29 year-old James Preston Williams opened the Treasures Unlimited store, located at 1169 1st St S in Winter Haven.
Shortly afterwards, Williams left to get gas for the vehicle. Right after Williams left, two unknown black males entered the store and approached Burkhart asking him if he would buy some costume jewelry they had for sale.
Burkhart informed the men that he didn't buy costume jewelry. That's when one of the males picked up the victim's wallet that was on the counter and then demanded the jewelry he was wearing. They took two rings and a watch off the victim and then shoved him into the bathroom. As the suspect pushed Burkhart him into the bathroom, he lost his balance and hit is head on the toilet, causing him to black out. The two suspects ran from the store in an unknown direction.
When Williams returned to the store approximately 15 minutes later, he found Burkhart in the bathroom and immediately called 9-1-1. Burkhart did not require medical attention. There were no weapons observed.
The suspects are described as: (1) 5'6″ – 5'10", approximately 30 years old, light skin with a short afro, facial stubble with side burns. He was wearing dirty blue jeans and a dirty blue long-sleeved shirt.  (2) 5'4″ – 5'6″, approximately 30 years old with darker skin, a short afro and facial stubble. He was wearing blue jeans, a red flannel shirt, dirty undershirt and a blue jean jacket.
Anyone with information on the identities of either of these suspects is asked to call Heartland Crime Stoppers at 1-800-226-TIPS(8477). Callers can remain anonymous and could be eligible for a CASH reward.