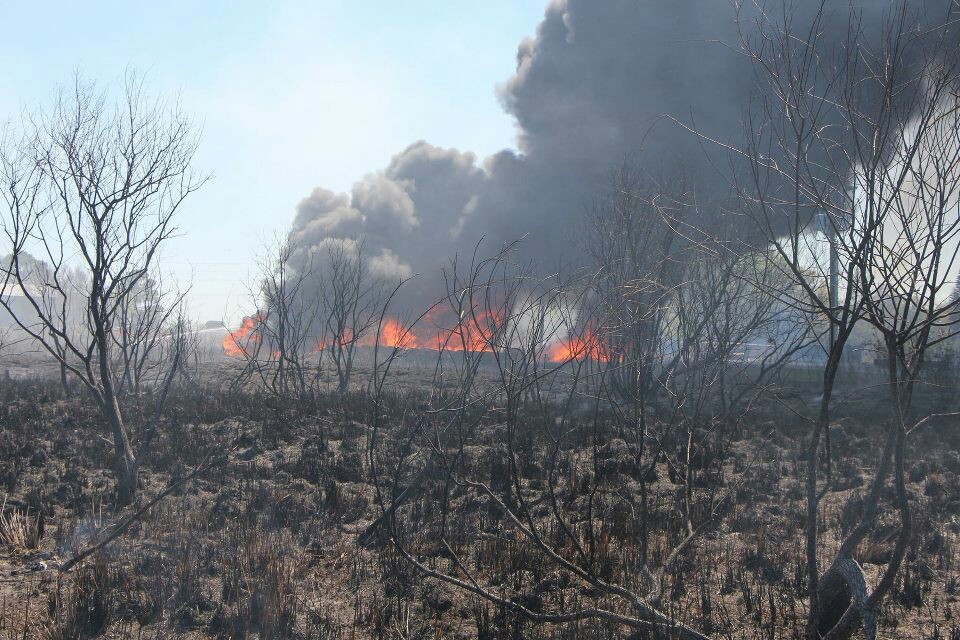 Lakeland, Florida – Polk County Fire Rescue was called to 1712 Dawn Heights Drive in Lakeland at 12:42 p.m. Sunday, Feb. 26, to an out of control brush fire. The fire began to spread quickly and several homes and businesses were in danger of being destroyed.
Pipes in a grassy area at Wolseley Industrial Group caught on fire, which caused enormous plumes of dark smoke to fill the sky. No residential structures were destroyed.
Lakeland Fire Department and the Florida Forest Service were also called to fight the fire. Crews worked together to bring the fire under control.
Most of the fire was extinguished by 3:30 p.m., but there are several hot spots. Crews remain on scene to put out flare-ups.