Florida First Lady Celebrates Literacy at Polk Schools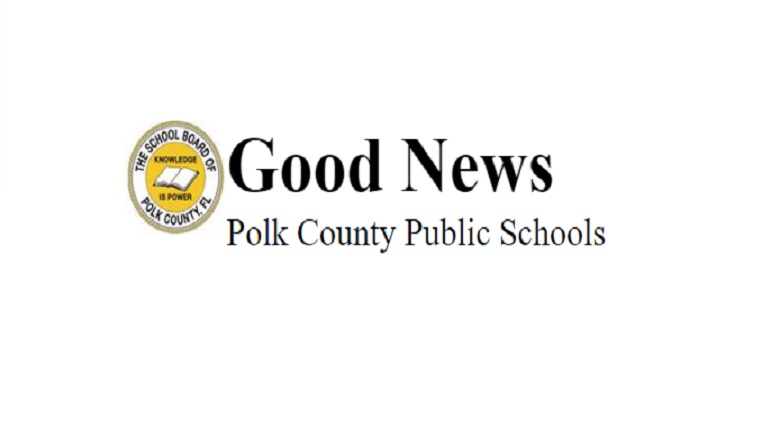 Florida First Lady Ann Scott visited two schools in Polk County this week as our state recognizes Celebrate Literacy Week.
On Jan. 25, Mrs. Scott started the day at Lake Alfred Elementary and then visited Karen M. Siegel Academy. Mrs. Scott let students vote for what book she would read to them, and encouraged them to ask her questions.
Mulberry High Officially Names Gym For Beloved Coach and Teacher
Mulberry High officially named its gymnasium for Collins Smith, the school's longtime athletics coach and P.E. teacher. Mr. Smith serves as a city commissioner in Mulberry and was inducted into the Polk County Sports Hall of Fame in 2015.
Barrage 8 Performs at Bartow Elementary Academy on Jan. 27
A special music performance from Barrage 8 will take place at 7 p.m. Friday, Jan. 27, in the auditorium of Bartow Elementary Academy.
Barrage 8 is a
high-energy show featuring a wide range of musical styles. The performance will also have a special guest appearance by orchestra students from Polk County.
Bartow
Elementary Academy is located at 590 S. Wilson Avenue in Bartow.
Tickets for the show are $10 for adults, and $5 for students. They can be purchased at
www.barrage8.com
or at the door. For more information, please see the attached news release.
Nominees for Polk County Schools Hall of Fame Accepted Until Feb. 1
There's not much time left to submit your nominations for the 2017 Hall of Fame. We're looking for former Polk County Public Schools students who have gone on to distinguish themselves in their careers and communities.
Polk Symposium on Special Education Scheduled for Feb. 25
The public is invited to a day of learning and sharing at the Polk Symposium on Special Education.
This free event will be held Saturday, Feb. 25, from 8:30 a.m. to 1 p.m. at Lakeland High, 726 Hollingsworth Road.
Families of students with disabilities can learn more about resources available to them and ask questions.
An expo area will have agencies and vendors present to provide answers and support.
In addition to workshops, visitors can also enjoy lunch, snacks and opportunities to win door prizes. For more information, contact Lisa Miller, Chair of the Polk ESE Advisory Council, at (863) 698-6240 or
[email protected]