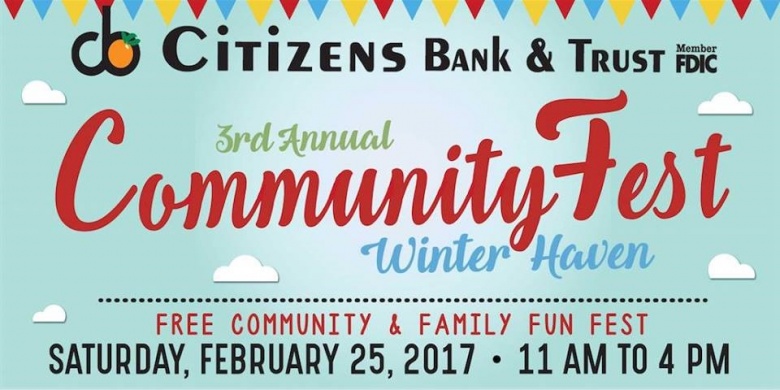 It's time for the 3rd Annual CommunityFest Free Family Fun Festival sponsored by Citizens Bank & Trust.
The fun starts on February 25th at 11am and goes until 4pm at the Greater Winter Haven Chamber of Commerce located at 401 Avenue B NW, Winter Haven, Florida 33881
CommunityFest is a family friendly event that encourages the community to come together and enjoy games, entertainment, food and more!
Last year CommunityFest had 6000+ visitors come out to enjoy the festivities!
This free festival allows businesses to give back to the community while families enjoy fun-filled activities and entertainment in the park.
If you are a business and want to get involved, go to their website to learn more or call Jennifer at 863-293-2138.
http://web.winterhavenchamber.com/events/CommunityFest-2017-Presented-by-Citizens-Bank-Trust-1280/details