Cypress Gardens Water Ski Team Show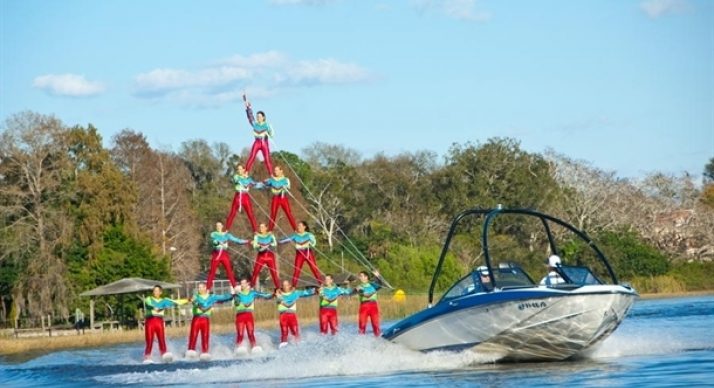 Jan 21, 2017
Members of the original Cypress Gardens Water Ski Team continue to WOW central Florida audiences, and work to pass on their water skiing skills to the next generation. See specific show times below.
The Cypress Gardens Water Ski Team was started by former waterskiers from Cypress Gardens Theme Park. Shows take place on Lake Silver in Winter Haven, on the 3rd Saturday of every month.
Monthly Water Ski Show Schedule
Pre show is at 3:30 p.m. (January- February)
Regular show is at 4:30 p.m. (January – February)
Burgers, hot dogs, snacks, drinks, t-shirts and hats will be available for sale. Please bring a blanket or lawn chair for seating. Interesting tidbit – the age range for the majority of the team? Mid-40s to a few in their 60s!
Lake Silver
250 S Lake Silver Dr , Winter Haven, FL 33881
OTHER DATES
Feb 18, 2017 All Day
Mar 18, 2017 All Day
Apr 15, 2017 All Day
May 20, 2017 All Day
Jun 17, 2017 All Day
Jul 15, 2017 All Day
Aug 19, 2017 All Day
Sep 16, 2017 All Day
Oct 21, 2017 All Day
Nov 18, 2017 All Day
Dec 16, 2017 All Day