COOKING ON THE RIDGE: Veggie-Packed Meatloaf With Quinoa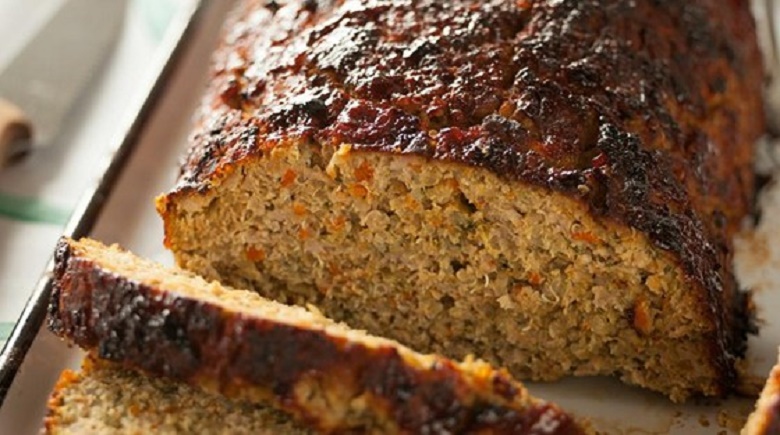 "You can make this lean and delicious recipe with your choice of ground turkey or chicken. The mix can also be baked in meatball form: Simply roll it into 30 meatballs and bake 20 to 25 minutes, turning the meatballs once."
Directions
Prep 20 m

Cook 55 m

Ready In 1 h 20 m
Preheat the oven to 425 degrees F and line a small baking sheet with parchment paper.

Place onion and garlic in a food processor and pulse until finely chopped. Transfer to a large skillet. Add carrot and celery to the food processor, and pulse until chopped. Add spinach and pulse a few times more. Add to the skillet. Place the skillet over medium heat and cook, stirring until vegetables release liquid. Continue cooking until liquid evaporates and vegetables begin to brown, about 8 minutes; add water a tablespoon at a time, if necessary, to keep vegetables from sticking. Transfer to a large bowl.

Add egg, ground meat, quinoa, soy sauce and black pepper to the bowl, and mix gently with your hands. Scrape mixture onto the baking sheet and form into a loaf approximately 4 inches wide and 10 inches long; wet your hands if the mixture is very sticky. Spread top of loaf with ketchup or barbecue sauce. Bake until cooked through and browned, about 40 minutes. Cool 5 minutes before slicing.