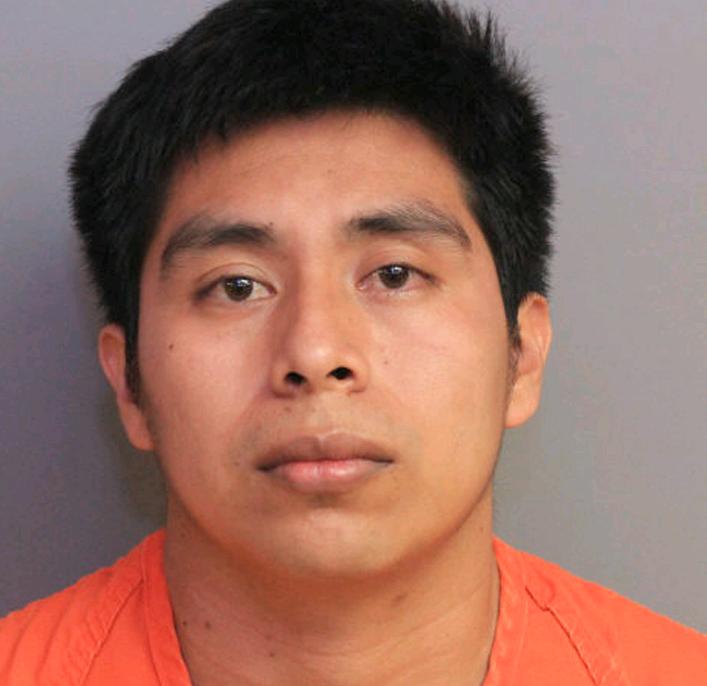 Bartow, Florida – A Guatemalan man has been convicted of impregnating an 11-year-old, who he sexually abused since she was 9 years old. Today Circuit Judge Jalal Harb sentenced 25 year old Rony Mendez to life imprisonment for raping the young girl. The jury of 4 men and 2 woman found Mendez guilty of multiple sexual assaults on the girl which included her getting pregnant. The conviction carried a mandatory life sentence.
Jury of 4 men/2 women have convicted Rony Mendez of Lakeland of raping 10yoa girl 3 times. He'll receive automatic life sentence. pic.twitter.com/SS8FWiMHAV

— suzie schottelkotte (@southpolkscene) January 11, 2017
The abuse was discovered at the end of November, 2014, when the girl's mother took her to the health department for an unknown illness. Her mother thought the nausea, vomiting and loss of appetite her daughter was suffering were a result of recent vaccinations. They contacted the Polk County Sheriff's Office. According to reports detectives went to talk to Mendez, but he had left his work in a rush. He was later found to have moved to Guatemala to avoid prosecution. In 2016 with the help of the PCSO and FBI Mendez was extradited back to the United States of America. Meanwhile the baby was born and DNA testing proved the Mendez was the father.