2nd Saturday Market in Downtown Winter Haven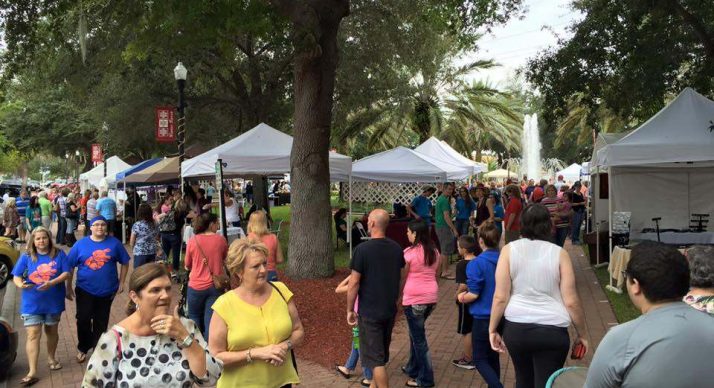 Jan 14, 2017
9:00 am – 3:00 pm
This is a FREE COMMUNITY EVENT that takes place on the 2nd and 4th Saturday of each month in downtown Winter Haven's park blocks. Like a farmers market, but with arts, crafts, jewelry, and oftentimes food trucks, live music, and more! Event hours are 9:00 a.m. – 3:00 p.m.
Vendors at this fresh market may include antiques, paint artists, jewelry artists, hand-made soaps, hand-made furniture, balloon artists, local hand-made crafts, local raw honey, local fresh goods, food trucks, great variety of roasted coffee beans, kettle corn, pure natural fresh products, fresh produce and veggies, lots of home-made products from cottage industry, seasonal and locally grown fruits and vegetables, pecan rolls/brittle, boiled peanuts, bounce house, live music, and more!
This market is closed in July and August.