PCSO Detectives are seeking information about four smash-n-grab style business burglaries that occurred in the Davenport area.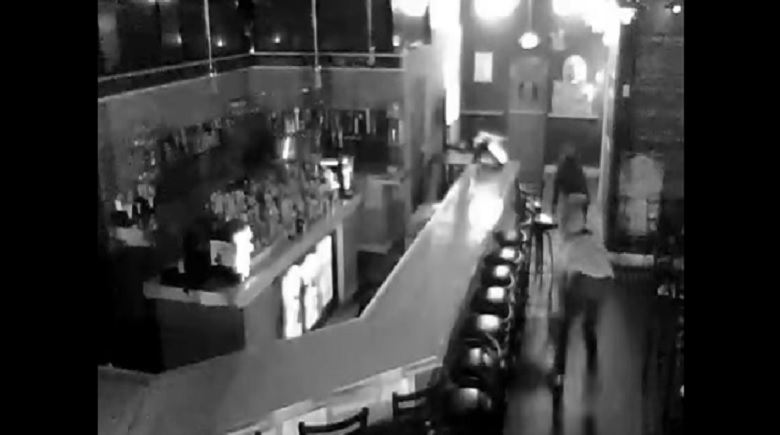 At 5:40 a.m. on Friday, December 9, 2016, PCSO deputies responded to an alarm at the Beef O' Brady's restaurant located at 45653 US Hwy 27 North in Davenport, and discovered the glass front door had been smashed.
During the investigation, deputies noted Domino's Pizza and Taps & Corks Bar (located in the same business plaza) also had shattered windows.
It was later discovered that the Ovation Bistro and Bar located at 42605 Highway 27 in Davenport (in Deer Creek Plaza) also had a shattered front window.
Due to the quick response of law enforcement upon the initial alarm call, it doesn't appear anything was stolen during the four burglaries, with the exception the Ovation Bistro.
Video surveillance from the scene shows two young male suspects arriving in an unknown make or model white four-door car. The suspects were clothed in pants and long-sleeved shirts and had their heads and faces covered.
If anyone has information about these burglaries, they are urged to contact Detective Marin at 863-236-3900.