Lake Wales, Florida – The PCSO Traffic Unit investigated a serious crash in Lake Wales earlier today that resulted in a fatality.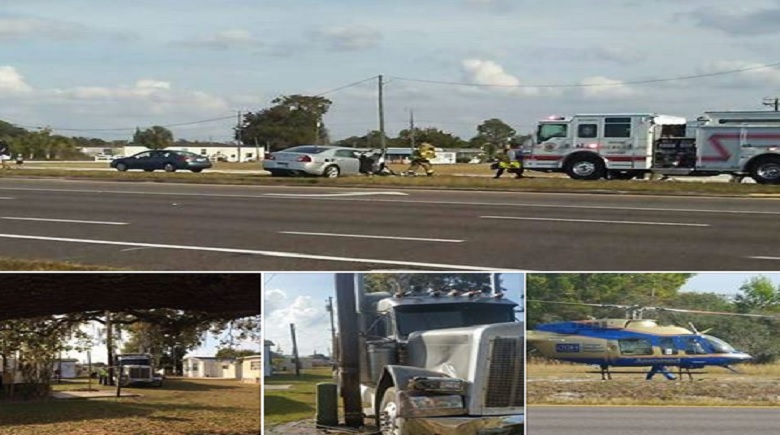 Around 2:00 p.m. on Tues, Nov 29th, a 2009 Chevy Malibu being driven by 78-year-old Joan Swift of Leyland Cypress Way in Winter Haven, with her 81-year-old husband, Harry Swift as her passenger, was heading southbound on US Hwy 27 and entered the turn lane in the median at the intersection of 1st Avenue North to turn east onto 1st Avenue, when it then entered into the northbound lane of US Hwy 27 and into the path of a Peterbuilt semi tractor-trailer that was traveling northbound. The semi struck the passenger side of the Chevy Malibu, critically injuring Harry Swift, who was airlifted to LRHMC, where he later succumbed to his injuries. Joan Swift was also airlifted, and remains in critical but stable condition.
The driver of the semi was not injured. The semi struck a 2004 Ford van after colliding with the Chevy Malibu, which was occupied by 64-year-old Jose Navarro of Babson Park (driver), and his passenger, 47-year-old Denise Gonzalez of Babson Park. The van was also heading northbound. Neither of the van's occupants were injured.
All of the drivers and occupants of all three vehicles were wearing their seatbelts. The investigation is ongoing.