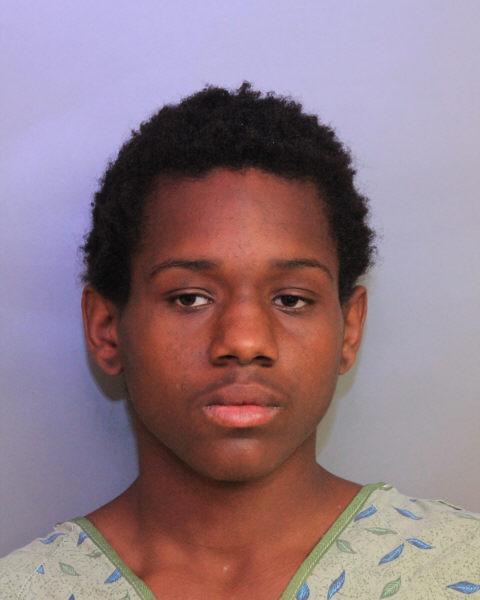 Lake Wales, Florida – According to the Lake Wales Police Department a man claiming to be homeless stole a pickup truck at a gas station, bailed out after police spotted him and then stole a bicycle before being apprehended by Lake Wales Police K9.
On 11/27/2016 at around 10:56pm a man had left his pickup running at the Citgo Gas station on Hwy27 while he ran inside for just a moment. At this time another man jumped into the truck and took off. A description of the man who stole the truck and a description of the truck were provided to LWPD. Shortly afterward a PCSO deputy spotted the truck. The deputy did not initially stop the truck, but followed the truck. The truck then turned off onto Macey Lane and then North behind the Denny's restaurant & Tire Kingdom (4561 Macey Lane). At this time the man exited the truck and began running North through the woods towards Peddlers Pond. Deputies gave chase. Other deputies and officers arrived along with Lake Wales Police officer Dale Hampton and K9 officer Badge.  A perimeter was set up and air support arrived.
Around 11:37pm officers received a call that a man fitting the suspects description was spotted riding a bike on 4866 Malibue Drive. Officer Hampton and Badge were able apprehend the suspect on Galaxy Drive. The suspect was taken to Lake Wales Medical Center for treatment before being released and taken to Polk County Jail.
The suspect was charged with grand theft of a motor vehicle, resisting without violence for fleeing deputies, no valid drivers license (doesn't appear to have ever been issued one) and charged with burglary to occupied residence for stealing the bicycle while the home owners were home. Suspect advised he was homeless and was stealing the truck to have a place to sleep. The suspect has been identified as Dasmel Moore DOB 3/28/1998.