Do you recognize either of these men? The Winter Haven PD is asking for the public's help in identifying two men.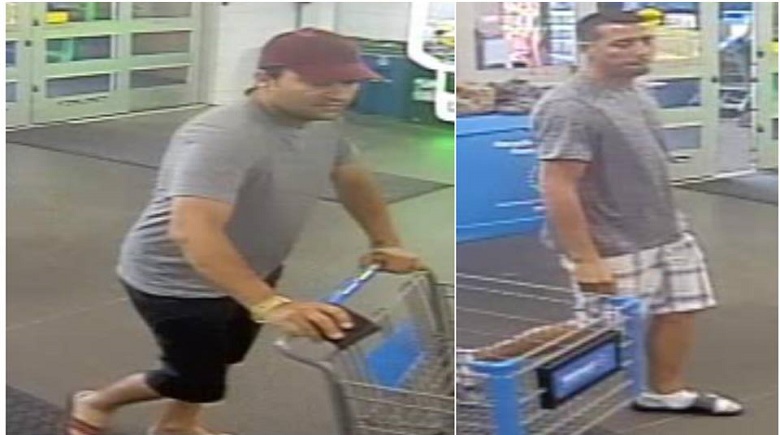 These two used a fraudulent debit card at Walmart located at 7450 Cypress Gardens Blvd. in Winter Haven.
Although the victim has her debit card in her possession, an unauthorized duplicate was obtained and used.
Anyone with information on the identity of either of these men is asked to contact Detective Aida Roias at 863-401-2256.
Protecting one's credit and debit card information is getting more difficult by the day.
There has been a notable increase in the use of "skimming" devices to obtain credit and debit card information and the technology is getting more sophisticated.
It's called skimming because thieves "skim" your credit or debit card information using a device that affixes to a card reader on something like an ATM machine or gas station pump. It blends in with the existing equipment well enough that unsuspecting consumers never notice it.
And it's become a big problem. From Jan. 1 to April 9, 2015, skimming at bank-owned ATMs increased 173.53% year over year, while growth at non-bank ATMs topped 316%, according to the 2015 FICO Card Alert Service.
This type of theft accounts for billions in consumer losses and while some thieves are caught, others are turning to increasingly high tech methods to carry out skimming, often making it difficult to detect and counter.