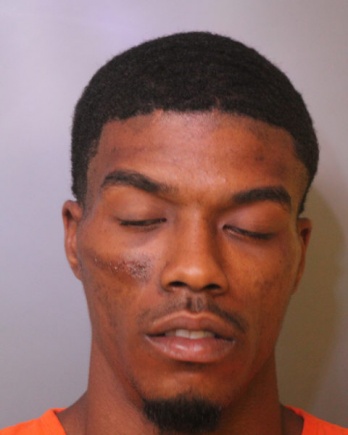 Lakeland, Florida – A Lakeland man is facing armed drug trafficking charges after being arrested on Saturday, November 12th. According to Lakeland Police Department reports Emmanuel Julius Anderson, DOB: 02/11/1993, was arrested after being found in possession of a multitude of drugs and a firearm.
On Saturday night Lakeland Police Officers on foot patrol in the Lakewood Terrace Apartment Complex came across a man sleeping in a running car. The man later would be identified as Anderson. According to reports Anderson had his head back and his mouth open when they came up to the car. Being concerned for the man's well being the officers made contact with Anderson and asked him if he was okay. Anderson woke and opened the door letting the officers know he was fine. A strong odor of marijuana could be smelled emanating from the vehicle. According to the report Anderson freely exited the vehicle and the smell of marijuana was allegedly emanating from his cloths. Anderson allegedly consented to a search and 2 baggies containing methamphetamine & 2 baggies containing 26 pills of hydrocodone.  Handcuff's were placed on Anderson and officers then noticed a gun on the passenger floorboard of the vehicle. At this time Anderson took off fleeing arrest. An officer gave chase and eventually Anderson was apprehended.  After the suspect was re-apprehended officers located a bag sitting in the drivers seat that contained more methamphetamine, crack cocaine and a digital scale. A Jimenez 9mm handgun was also located partially under floor mat. A book bag was also located containing 2 eight ounce bottles of Promethazine with Codeine. Also a 489 grams of what is believed to be K2 was also located in the bag.
Officers placed Anderson under arrest. Anderson allegedly acknowledged he sold drugs to people to make money, post Miranda. Anderson advised he ran because he is a convicted felon and he knew that there was a gun in the car. A criminal history was conducted on Anderson which revealed (13) prior felony convictions.
Anderson was transported to Polk County Jail.