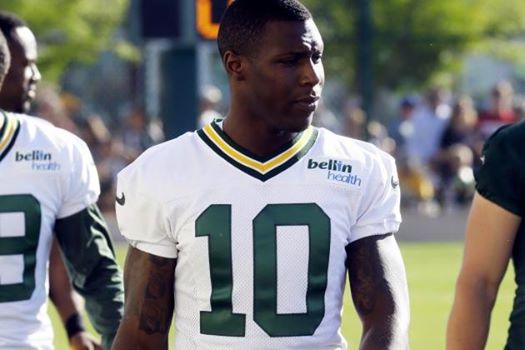 Lake Wales, Florida – PCSO Deputy Johnson was at the Lake Wales Medical Center on a separate incident when he was advised by hospital staff that a man was there being seen with an apparent gunshot wound.  The man had been driven to the hospital from another location.  It was determined the subject, identified as 23 year old Javess Blue of Lake Wales, had come to the Lake Wales Medical Center in reference to a chin and ear wound he said he had received at the Uprising Bar, located at 536 Scenic Hwy. S, Frostproof.
While medical staff was performing X-Rays, it was determined Blue possibly had a projectile in his head behind his right eye.  Based on the results of the X-Rays, Blue was transported via helicopter to Lakeland Regional Health and Medical Center.  While at LRHMC, further X-Rays were performed and it was determined an apparent BB pellet had entered into Blue's ear canal causing the injury.  It should be noted Blue was alert and responsive during contact with him.  LRHMC staff advised Deputies the injuries did not appear to be life threatening and Blue was listed in stable condition.
During interviews with friends of Blue's who were with him at the Uprising Bar, they stated he was walking towards the rear of the bar when he suddenly fell.  When he fell, Blue injured his chin.  Blue also appeared to have an ear injury at the time of the fall.  One of Blue's friends drove him to Lake Wales Medical Center to be checked.  While at the bar, Blue was reportedly never in any altercations or fights with anyone.
Deputies responded to the Uprising Bar and made contact with several employees closing up.  The employees stated there were no altercations at the bar during the event they had.  They also reported never hearing any shots fired and did not see anyone appearing to be injured.  After explaining the situation to the employees, the interior of the bar was searched.  All remaining patrons were cleared from the bar and it was secured.  The exterior of the bar was secured with crime scene tape – the investigation is ongoing.
If you have any information about this incident, you are encouraged to contact PCSO at 863-298-6200.