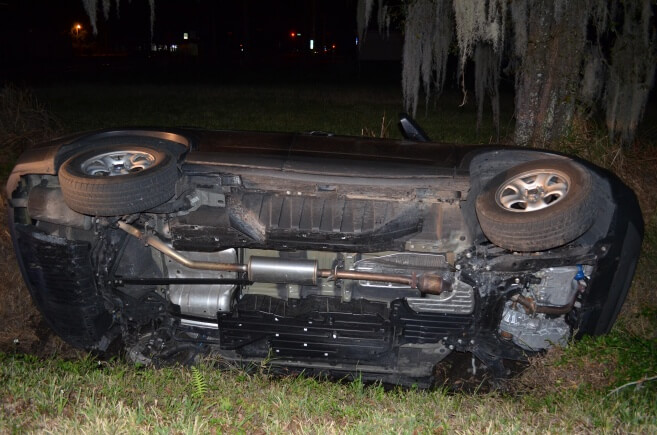 Lakeland, Florida – On November 7, 2016 at 12:57 a.m., the Lakeland Police Department responded to a Home Invasion at a home on Cleveland Heights Boulevard. The victim, Claudia Critton, stated after hearing a doorbell she looked outside and observed an individual running away. Approximately 5 minutes later, Mrs. Critton then heard a second doorbell sound and opened the door to tell the individuals to leave; however, the suspects waited outside of the door and entered the residence.
A total of four suspects entered the residence and at least one was armed with a handgun. The suspects tied up Mrs. Critton and threatened to do bodily harm to Mr. Critton if he did anything. The suspects stole numerous electronic items and well as some cash. The suspects also stole the victim's vehicle; a 2012 Black Buick Lacrosse, bearing Florida tag BGU-C84.
At approximately 1:30 a.m., Lt. Brent Addison observed a vehicle speeding in the area of Bartow Road and North Crystal Lake Drive. Within a few minutes, Lt. Addison observed a vehicle crashed into a ditch at the intersection of Main Street and Don's Court. Inside the vehicle were three suspects that matched the physical and clothing descriptions provided by the victims. Also, inside the vehicle were several items that were taken from the victim's residence. The three suspects were taken into custody and transported to Lakeland Police Department.
The vehicle discovered in the ditch was not the victim's stolen vehicle and was identified as a reported stolen vehicle out of Kissimmee. The license plated attached to the stolen vehicle was reported stolen out of Jacksonville. The victim's vehicle is still reported as stolen and has not been located at this time this time.
Arrested and charged with 2 counts Armed Robbery and 1 count of Armed Burglary:
1. Julio Alcantar, 16 years old from Kissimmee
2. Joseph Alcantar, 15 years old from Kissimmee
3. Issiah Coffy, 19 years old from Lakeland