LWMC ANNOUNCES QUARTERLY AWARDS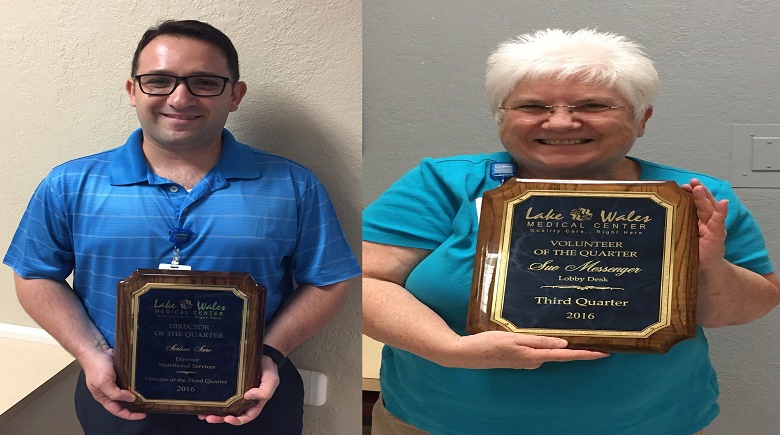 Lake Wales, FL – Lake Wales Medical Center presented quarterly awards recently.
Employee of the Quarter was Annette Baldree, RN, from Infection Control. Annette was recognized for her professionalism, pleasant demeanor, and ability to implement effective changes and improvements to the hospital's Infection Control program.
Manager of the Quarter was Serkan Sare, Nutritional Services. Serkan was recognized for his can-do attitude, pleasant personality, and his focus on and dedication to making improvements to the hospital's Four Ten Café and to the meals provided to patients.
Volunteer of the Quarter was Sue Messenger, who volunteers in the hospital's Hunt Building Lobby. She was nominated by several employees, who noted that Sue is always smiling, friendly and engaging to everyone who enters the building. She also is very focused on making sure she does her job correctly, and is great at training new volunteers as well.
The awards were presented at a recent employee social.