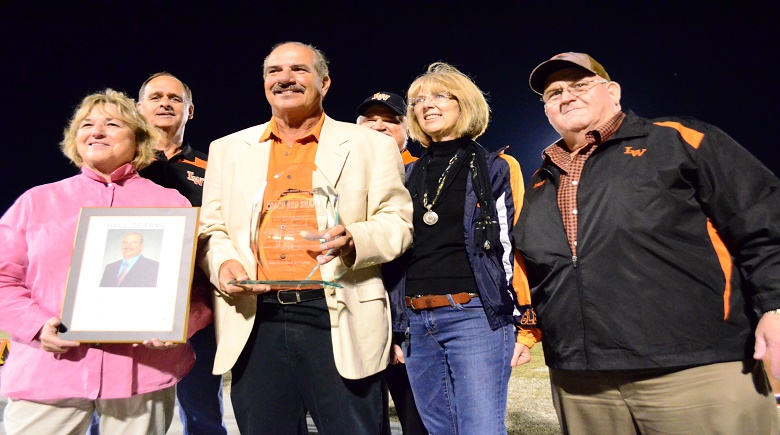 Coach Rod Shafer was honored during last Friday's halftime game as the Lake Wales Highlanders hosted the Sebring Blue Streaks for a Class 6A, District 8 game at Legion Field. The Highlanders lost to Sebring 44-14.
Shafer garnered a 276-91 record during 35 seasons of college and high school coaching, including 25 in Florida and was inducted into the 40th Florida Athletic Coaches Association Hall of Fame earlier this year.
Shafer coached the Highlanders from 1991-2000 and again from 2006-2014, winning 187 games and earning 15 district championships during his tenure. He is credited with founding the football program at Webber International University and is currently the head coach of Warner University's football program.