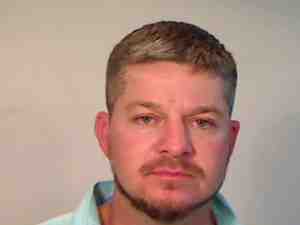 BY GWEN FILOSA
[email protected]
Key West police say they jailed a drunken tourist for bringing a handgun and a loaded magazine — which he lost in the club — into a Duval Street strip club in violation of Florida law.
The Sig Sauer P-250 handgun did not have a chambered round or a magazine inside but police found the magazine filled with 15 rounds of 9mm ammunition.
Clinton Putnam, 37, of Winter Haven has a concealed-carry permit. But he told police the gun belongs to his brother and he had stashed it in the right front pocket of his khaki shorts because his brother lacks a permit, according to the incident report.
Staff at Teasers, 218 Duval St., called police early Thursday morning after a dancer found the loaded magazine on the club's floor and brought it to another employee who asked Putnam if it was his. Meanwhile, a bouncer spotted part of a handgun in Putnam's pocket as the tourist sat near the service bar.
"Putnam was not sure how the magazine ended up on the ground," Officers Jesse Hammers wrote in his report.
Finish Reading Complete Article Here: Drunk tourist brings handgun, ammo into Key West strip club then tells cops he thought it was sex toy