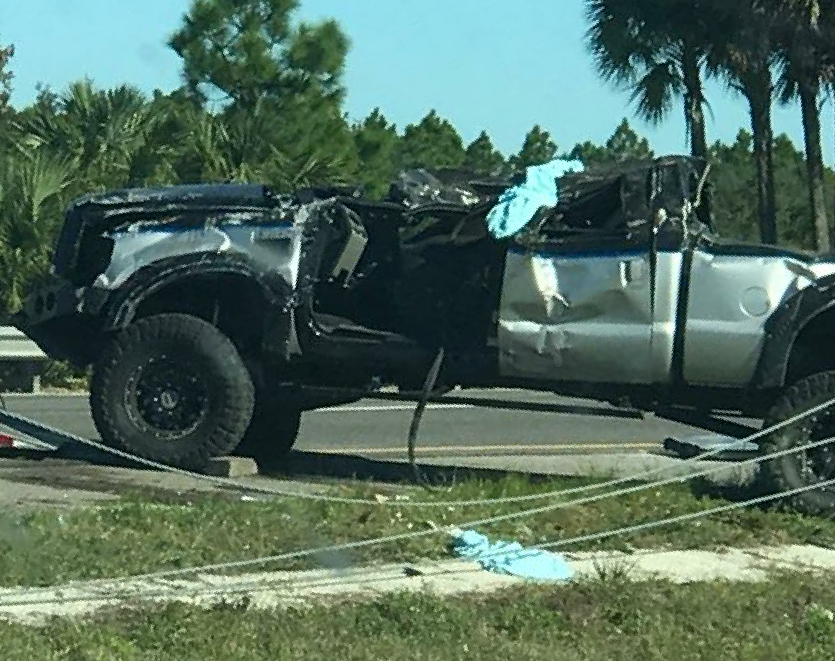 Davenport, Florida – According to the Florida Highway patrol one person was killed in an accident on Interstate 4 near mile marker 58 at approximately 6:18am. The FHP reports that a 2008 Ford F250 was traveling Eastbound on I-4 near mile marker 58 (Polk/Osceola County Line). While the 2008 Ford was passing a 2008 Hyundai it sideswiped that vehicle. Post impact the 2008 Ford left the roadway, entered the median, overturned and came to final rest along the inside Westbound shoulder of I-4. The driver, and sole occupant, of the Ford F250 was ejected from the vehicle & sustained fatal injuries and died at the scene. The driver of the Ford F250 was not weaeing a seatbelt. Two people in the 2008 Hyundai suffered no injuries.
The victim has been has been identification as 24 year old James Hodgkins of Windermere, Florida.
All Westbound lanes of I-4 have been blocked since 6:18am. Crews are clearing the scene and the roadway should open shortly after 11am.