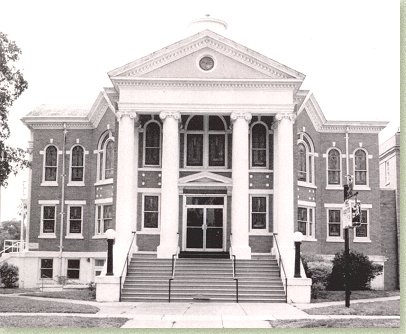 By Pastor Scott Markley
Lake Wales, Florida – This weekend First Baptist Church of Lake Wales celebrates their 100 Year Anniversary! Founded in 1916 FBC is the third oldest church in Lake Wales and this weekend they invite the public to join the celebration.
Former members and pastors will gather Saturday (10/22) in the original Church building on Central Avenue from 3-5 pm for a service of remembrance that will feature opening a time capsule from the cornerstone put in place in 1923.
The Sunday Worship Celebration held at 10:30 am will include special music from former vocalists and a message from Dr. Guy Sanders who pastored FBC in the 1980's. The Saturday service will also feature a hymn sing, special music, and a devotional message from Dr. Frank Whitaker, who pastored FBC in the late 1990's.
Congratulations to FBC & feel free to join them for these unique times of celebrating the goodness of God to this congregation over the last 100 years.