​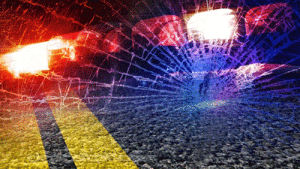 Winter Haven, Florida – At approximately 1:35 am, on Sunday, September 25, 2016, a 2008, white Nissan Altima, operated by 23-year-old Morgan E. Nason of Diamond Road, SW, Winter Haven, was westbound on Winter Lake Road approximately ¼ mile east of Spirit Lake Road.
The Nissan appears to have been in the left (inside) lane and drifted off the roadway into the grass median. Nason appears to have then over-corrected and the Nissan began to rotate clockwise as it continued in a southwest direction.
The Nissan rotated southwest across the three westbound lanes of the Winter Lake Road, then exited the right (south) side of the roadway and struck a tree in the area of the driver's door. From the point the Nissan left the roadway until it struck the tree
was approximately 400 feet. Winter Lake Road transitions from a 60 mph zone to a 50 mph zone in the area of the crash.
Polk County Fire and Medic units responded to the scene and had to cut Nason from her vehicle. Nason was transported to Winter Haven Hospital. Shortly after arrival, Nason succumbed to her injuries and was pronounced deceased by hospital personnel.
Nason was wearing a seatbelt, which had to be cut off during extrication. Both the driver and side impact airbags deployed as a result of the crash.
Impairment and excessive speed do not appear to be factors in this crash. Distracted driving is not known, but will be investigated. There is no evidence to suggest any other vehicles were involved in the crash. Westbound Winter Lake Road was closed for
approximately four hours.
The investigation is ongoing.