MILLER NAMED EMPLOYEE OF THE MONTH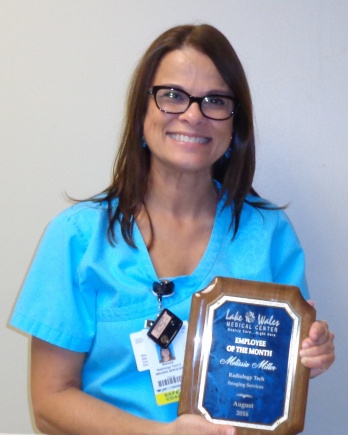 Lake Wales, FL – Melissia (Missy) Miller, Radiology Tech in Imaging Services, was named Employee of the Month for August at Lake Wales Medical Center.
Missy, who has worked at the hospital for more than eight years, received kudos often from patients and other staff members.
"Missy has always done whatever it takes to make sure our patients are taken care of safely and timely," said her supervisor, Imaging Director Amanda Hulett. "I've seen her get up from her lunch, or stay late in the evenings, to get our patients taken care of promptly."
Missy is CT, mammography and X-Ray registered, and is pursuing her MRI registration as well.