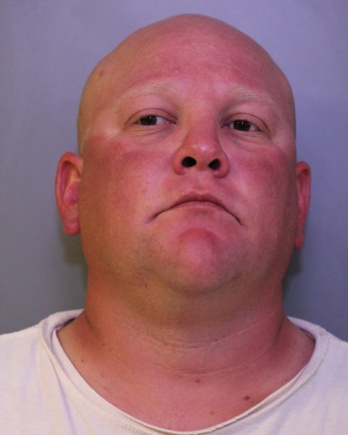 *Editors Note: Domestic Battery appears to be one of the most frequent arrests every day in Polk County. Between 8-10 people are arrested everyday and often that number is more. The Daily Ridge is not trying to report on every domestic battery case, however those that appear to be excessive will be reported on. We also are not alleging guilt or innocence in any article. Suspects are considered innocent until proven guilty. 
Lakeland, Florida – According to Polk County Sheriff's Office reports an incident occurred between Jeffery M. Drew and his girlfriend September 4, 2016.  The couple has been together for two years and have two children together.  On 9/4/2016 at 3:ooam Drew allegedly jumped on his girlfriend while she was sleeping in bed at the couples residence on Ellis Ave. in Lakeland. He allegedly head butted her while doing this and ordered her out to the living room. According to reports Drew was upset that the victim didn't answer the cell phone. At this time according to reports Drew proceeded to punch the victim in the head 40-50 times. He allegedly also grabbed a kitchen knife and held it to the victims neck saying "I want to kill you". At one point Drew also put the knife to his own neck and saying he wanted to kill himself according to the arrest affidavit. The victim tried to escape out the front door, but Drew blocked it punched her in the head again, stopping her from leaving. He allegedly told the victim to get into the bedroom. Approximately 5 minutes later Drew told the victim to come out of the bedroom and at this time the door was barricaded with a couch.   At this time he allegedly strangled the victim twice to the point of losing consciousness. While this was being done the children were present during the incident. The victim contacted someone who called law enforcement. Deputies at the scene could see bruising on victims face, ear and ring finger. 
On September 9, 2016 a warrant was served to Drew and he was arrested and taken into custody. Drew was charged with Armed False Imprisonment, Aggravated Assault With Deadly Weapon Without Intent To Kill, Domestic Felony Battery & Domestic Violence Battery By Strangulation. Total bond was $28,000 and has a hearing date 10/11/16.  
Drew has a past conviction of Battery with Bodily Harm on 9/18/2009 and is a registered felon. He has also been arrested multiple times for DUI and Battery .