Please help us congratulate three of our newest Investigators/Inspectors who recently graduated from the Basic Law Enforcement Recruit Academy (BLE 16-01) at the Kenneth C. Thompson Institute of Public Safety.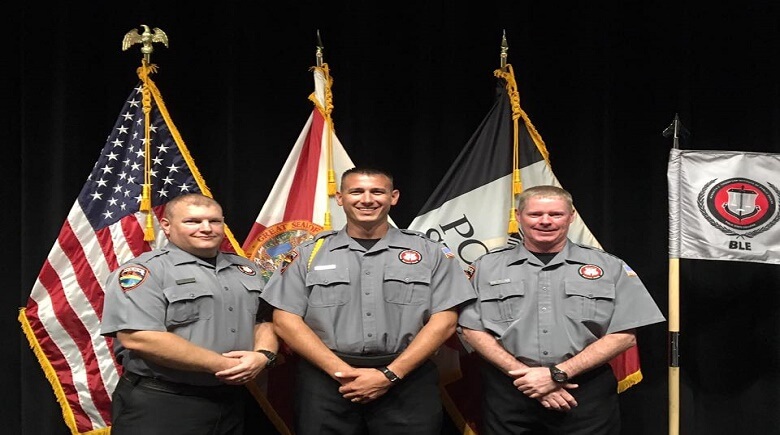 Basic might be in the title of the above mentioned program, but make no mistake; there is nothing basic about the 6 month, 770 hour academy. And that doesn't even include the daily 5:30am physical training or the community service hours!!
They excelled in defense tactics, emergency driving operations and continued leadership throughout the program.
Congratulations to Investigator/Inspector McDuffie, McNutt and Witter for their hard work and perseverance on completing this arduous program and passing the FDLE State Officer Certification Exam.