Brazen Bud Light Beer Bandits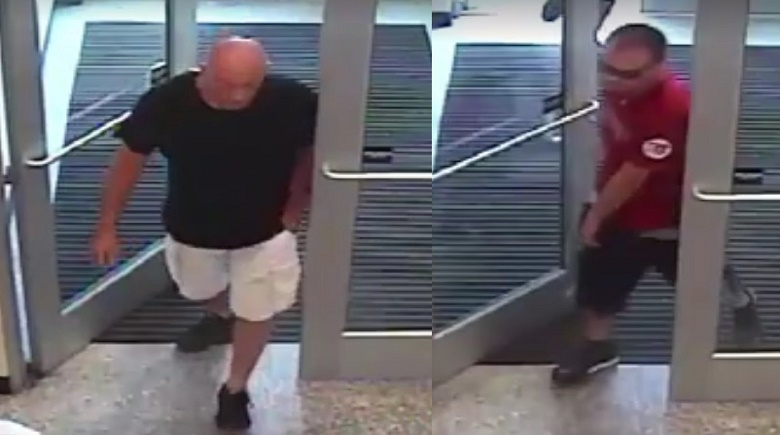 On 8-16-16 at approximately 4:30 p.m., two males walked into the WaWa, located at 1490 3rd St SW in Winter Haven through the rear entrance doors. The two males entered the beer cooler and each selected three cases of Bud Light beer (24 pack cartons.
They both proceeded back out of the exit doors without any attempt to pay. They are seen leaving in a blue late-model Ford F150 truck. As clerks attempted to get the tag, one of the males who was in the bed of the truck leaned over to cover the tag.
They are described as both white males, in their late 20's – one wearing a red shirt and blue shorts. The other was bald and wearing a black shirt with tan cargo shorts.
Anyone with information on their identities is asked to call Heartland Crime Stoppers at 1-800-226-TIPS (8477). Callers can remain anonymous and could be eligible for a CASH reward. Tips can also be submitted to the private inbox on the Winter Haven Police Department's Facebook page.