Don't miss out on the last show of the summer by the Cypress Gardens Water Ski team.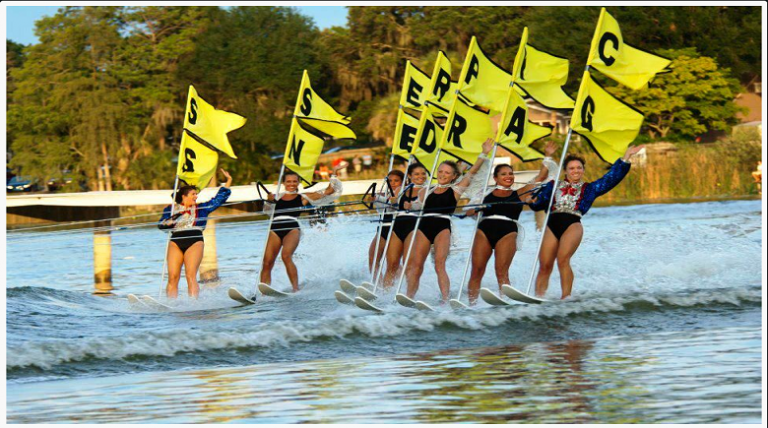 The free Cypress Gardens Water Ski Show on August 20th will be the last scheduled show of the summer season.
Join the fun and excitement at Martin Luther King Jr. Park located on the shores of Lake Silver – 100 Lake Silver Dr. Winter Haven. Show starts at 5pm.
There will be concessions with Brats, Burgers, Hotdogs as well as snack & drinks available for sale.
Don't forget to brink a lawn chair or a blanket.
The next scheduled performance for the Cypress Gardens Water Ski Show will be October 29th from 8:00 PM – 9:00 PM when they host their annual Halloween ski show on Lake Silver at the same location.