On Monday 8-8-16 at approximately 8 a.m., two men kicked in the door of a Wallace Manor residence while the homeowner was inside.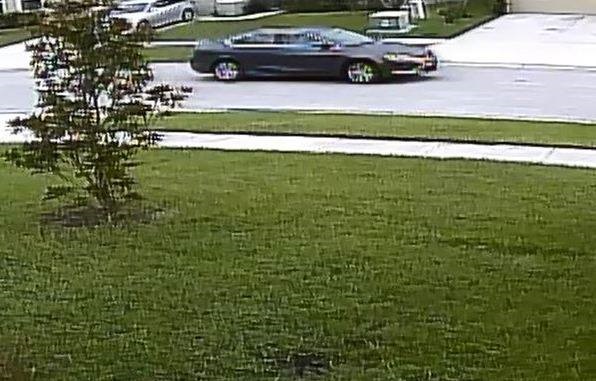 The homeowner was in another part of the home when she heard knocking on the door. She went to the door and, looking out of the peephole in the door, saw a black male standing outside. She did not answer the door and went back to the other part of the house.
She then heard the knocking even louder. She once again went to the door and looked out when she saw another man with the first man she originally saw knocking at the door.
As she walked to the back of the home, she called police and then heard the door being kicked in. The homeowner locked herself in the back of the home while she was on the phone with the dispatcher. The suspects entered the home and took a television and purse. The homeowner was uninjured.
A home a few houses away that has outside surveillance video shows the suspect car drive down the street at approximately 7:52 a.m. The suspect vehicle passes the victim's home, stops and reverses back and pulls into the driveway of the residence. A short time later, the vehicle is seen leaving the driveway and leaving the neighborhood.
The vehicle is a dark gray or black newer model Chrysler 200. The suspects are described as black males, in their 20's – 30's. The first male has a stocky build with a long black beard and was wearing a black shirt, light gray skinny-style jeans that were not pulled up all the way and wearing an unknown color hat. The second suspect is also stocky build wearing a black tank top, black shorts with short hair and no facial hair.
Anyone with information on the suspects or the vehicle shown in the photos attached is asked to call Heartland Crime Stoppers at 1-800-226-TIPS (8477). Callers can remain anonymous and could be eligible for a CASH reward.