LWMC ANNOUNCES QUARTERLY AWARDS
Lake Wales, FL – Lake Wales Medical Center presented quarterly awards recently.
Employee of the Quarter was Maria Enriquez, from HIM. She was recognized for her professionalism, pleasant demeanor, and willingness to always make sure the customers' needs are met.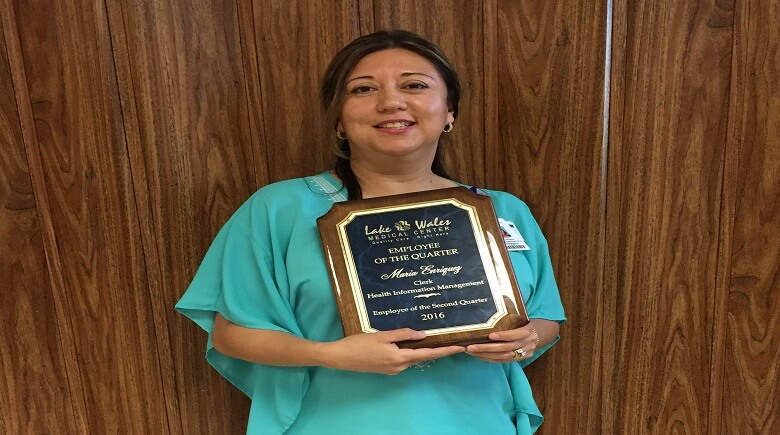 Manager of the Quarter was Amanda Williams from the Wound Healing Center at LWMC. She was nominated by numerous coworkers, physicians and patients, who note that she is a pleasure to work with and always takes great care of the patients and helps ensure great communication at the Wound Healing Center.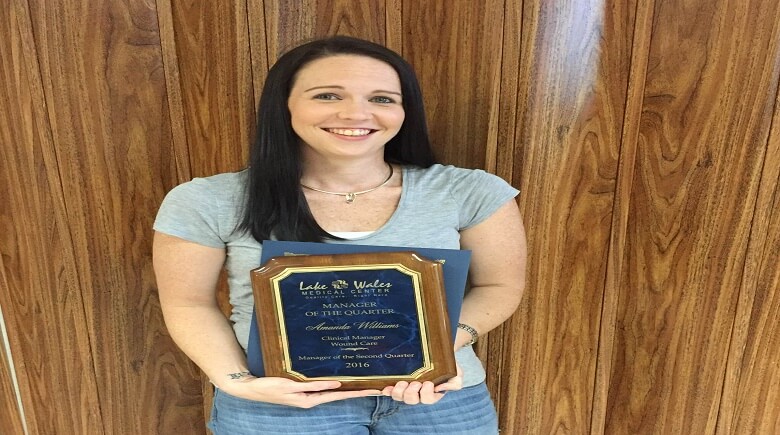 Volunteer of the Quarter was Marianne Siders, who volunteers in the hospital's Ambulatory Surgery Unit. She was nominated by several ASU employees, who noted that she makes the patients and their families comfortable with her pleasant greeting when they arrive for surgery. She also helps ensure the families are kept updated on their family member's surgery, and assists with their needs in the waiting area.