The Lake Wales Medical Center held a memorial and dedication on the front steps of the hospital after the loss of one of their own last month.
Family members, friends and the former co-workers of Amanda Alvear, one of two Polk County women that were killed in the Pulse nightclub shooting in Orlando last month, gathered on Tuesday morning for a memorial and the dedication of a bench in her honor at the Lake Wales Medical Center. Amanda was employed at the LWMC as a pharmacy technician.
Fourty-nine people were killed in the nightclub massacre, which was the worst mass shooting in the United States. The deceased shooter, Omar Mateen, 29, proclaimed support for ISIS in a 911 phone call he made to police before the shootings.
Mateen was shot and killed by Orlando police after a three-hour standoff.
Rebecca Brewer, CEO of the Lake Wales Medical Center takes the podium to open Tuesday's memorial and dedication for Amanda Alvear, former employee and victim in the Orlando Pulse Nightclub Shooting
LWMC Pharmacy tech Jordan Oliver speaks about her friend and former co-worker Amanda Alvear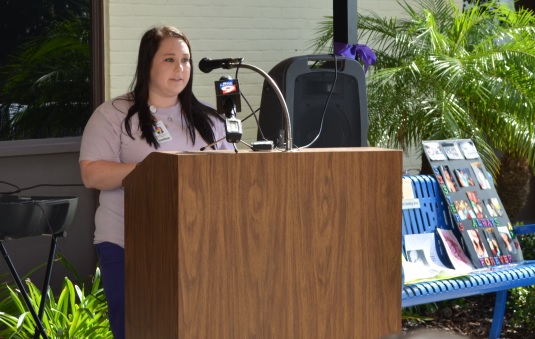 Amanda's family, friends and co-workers pulls each other close at Tuesday's memorial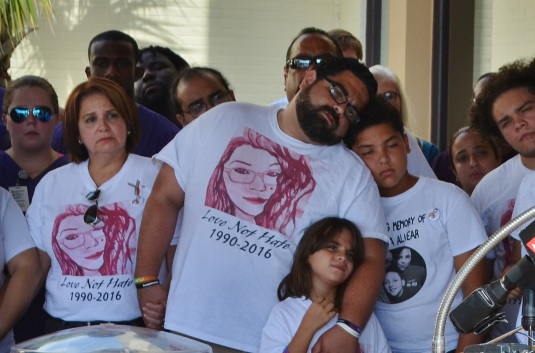 A temporary bench dedicated to Amanda's memory sits next to the front entrance of the hospital. A purple bench, which was Amanda's favorite color, will be arriving soon to replace the current bench and will bear a brass plaque memorializing Amanda.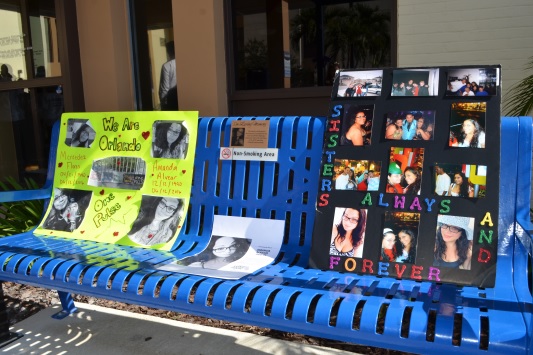 Family and Co-Workers Gathered Together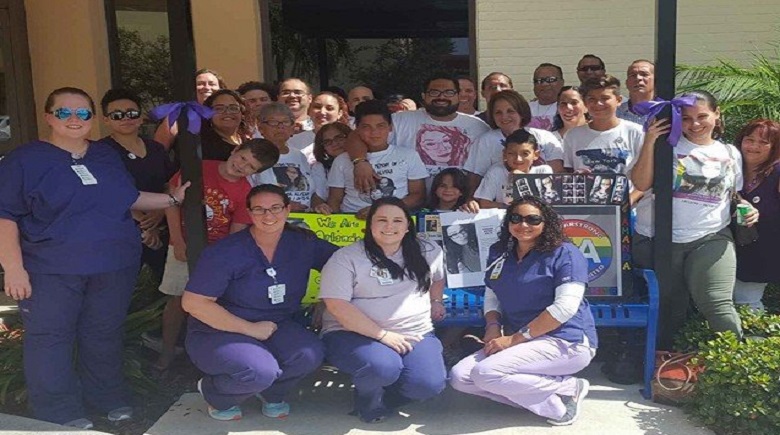 A memorial of 49 crosses were placed in Orlando after the shooting.