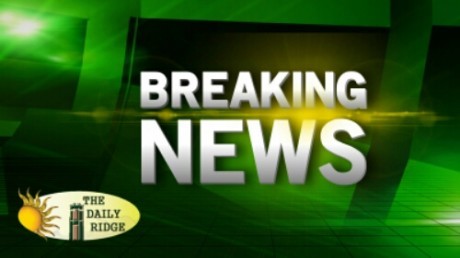 Update: In response to your inquiries, please find a portrait of Mr. and Mrs. Paul McLees, the victims in yesterday's home invasion/shooting/homicide investigation, that occurred on Laurel Oak Drive in Winter Haven.
Mrs. McLees was released from Winter Haven Hospital yesterday after being treated for two wounds related to the shooting. She was struck by bullet fragments on her left knee, and grazed by a bullet on her right foot.
Mrs. McLees told us that although this portrait is several years old, it is one that she wanted to share of them together. They got married at the age of 19 years old and had 2 children. She  told us, "While I am so sad to have lost him, I feel so lucky to have had him for 53 years before yesterday."
The McLees family remains in our thoughts and prayers during this difficult time.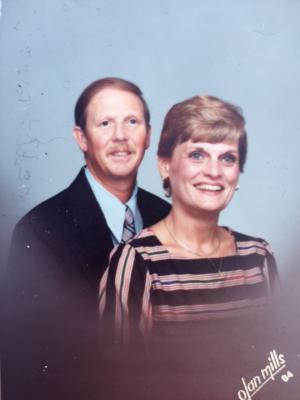 Update: According To The Polk County advised that home invasion suspect Ricardo Garcia Gomez, was pronounced deceased at 15 minutes after midnight last night/this morning, at the hospital. Here are some of his previous arrests:
5/30/09 – arrested by WHPD for Shoplifting
9/16/09 – arrested by LWPD for DUI, Resisting Arrest, Disorderly Public Intoxication
2/4/10 – arrested by PCSO for Trespassing
3/22/10 – arrested by PCSO for VOP
9/11/10 – arrested by PCSO for DWLSR, Harassing Police Dog
3/29/14 – arrested by HCSO for Battery Domestic Violence, Resisting Arrest
Winter Haven, Florida – Around 3:40 p.m. on Saturday, July 9, 2016, the PCSO Emergency Communications Center received a 9-1-1 call in reference to a shooting that had taken place at 5463 Laurel Oak Drive Lot 279 in unincorporated Winter Haven, which is the home of 78-year-old Paul McLees and his wife, 72-year-old Mary McLees.
When deputies arrived on-scene, they encountered Mary outside the home, and she had been shot twice. She told deputies an armed and unknown Hispanic male suspect was still in her home with her husband, Paul. Deputies made a tactical approach into the home and located Paul and the suspect, identified as 25-year-old Ricardo Garcia Gomez (last known address, 107 Vaughn Rd, Winter Haven), in a back bedroom, both of whom were suffering from gunshot wounds.
According to the investigation so far, which is in its very early stages and is subject to change, Gomez entered the McLees' home armed with a large knife. While Gomez was forcing Paul McLees at knifepoint to open a safe, Paul McLees pulled a firearm out of the safe and began shooting at the armed and dangerous suspect. In the process, Mary was shot twice. She was able to escape and run to a neighbor's home to call for help.
Paul McLees was unable to be revived by first responders at the scene, and was declared deceased. The suspect, Gomez, was taken to an area hospital with life-threatening injuries and is undergoing surgery.
It is unknown at this time why Gomez chose this location to rob these victims, or exactly how the subsequent shootings of Gomez and McLees took place. We won't have any additional information about this until deputies are able to further interview Mary McLees and the suspect, Gomez.
"This is a horrific and tragic situation. We are early in this investigation and hope to be able to piece together how this 78-year-old man who was defending himself and his home was fatally shot. Our thoughts and prayers are with his loved ones." – Sheriff Grady Judd
Gomez has one prior arrest in Polk County, in 2010 for DWLSR and Harrassing a Working Police Dog.