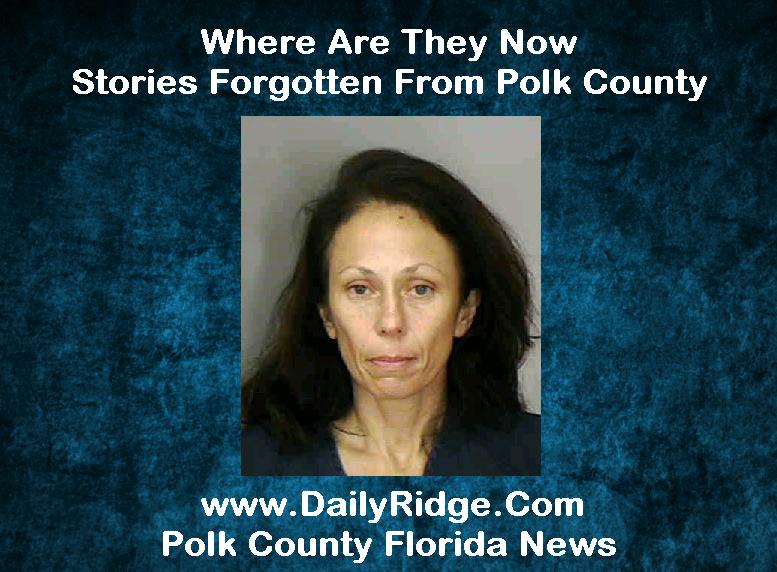 Winter Haven, Florida – On Thursday, January 1, 2015, after extensive investigation, PCSO detectives arrested 42-year-old Marilyn "Dannette" Deboer of 9 Flamingo Blvd in Winter Haven and charged her with one count Attempted Murder and other charges related to an incident that occurred on Christmas Eve when Deboer stole a package off of a man's porch and then intentionally ran the man over in her car and then fled the scene. She had a warrant for her arrest for Violation of Probation when she was arrested for the current charges.
Deboer would later contend that it was an accident and she didn't intend to run over the man.
At the time Polk County Sheriff Grady Judd had this to say about Deboer "Marilyn "Dannette" Deboer maliciously and intentionally ran over this victim in an attempt to take his life, after stealing from him. She's a dangerous felon with a criminal history, and thanks to tips from the public and excellent police work, we were able to put her back in jail where she belongs."
After more than a year the suspect took a plea deal and was sentenced to 27 years on jail in early 2016. She was also sentenced to pay back $55,000.00 in restitution. A poor decision to steal a package off someone's porch cost Deboer her freedom for 27 years. Recently Deboer wrote to court for a reduction in her sentence because her grandmother was placed in an "old folks home" because she wasn't able to care for her and her mother was very sick. The courts denied her request for a reduction of sentence.