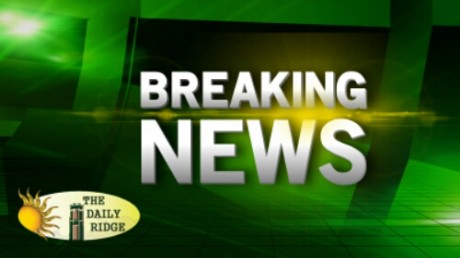 Haines City, Florida – Around 6:15 a.m. this morning PCSO received information that the stolen McKenna Brothers, Inc., fuel truck was parked in a cul-de-sac on Saddlewood Blvd in Lakeland. As previously reported, the truck was stolen sometime between June 23-24, 2016, from an orange grove in Lake Wales, during the same time frame that an armed carjacking suspect was actively eluding law enforcement. The call came in this morning that 31-year-old Wesley Thomas Grace was wearing camouflage, armed, and seen walking away from the stolen fuel truck into a nearby wooded area off of Saddlewood Blvd in Lakeland.
 
PCSO units, including the PCSO helicopter, responded to the area to set up a perimeter, and the SWAT team began staging nearby on Rockridge Road. They also secured the stolen fuel truck, which is now being processed by Crime Scene Investigators.
 
While the SWAT team was staging, PCSO received a call from a residence on Moore Road in Lakeland in reference to a stolen truck. The victim stated that a white male suspect covered in dirt and wearing camouflage stole her GMC Sierra four-door pickup truck that was parked on her property. Additional units responded to that scene, and helped the victim activate On-Star technology to locate the stolen truck. The stolen truck information was also broadcast via BOLO (Be On Look Out) on all channels. The suspect description matched that of Wesley Grace.
 
The truck was seen by Lake Hamilton PD Officers and located by On-Star GPS in Haines City. The PCSO helicopter responded to the area and began following the truck. The truck turned onto White Clay Pit Road, and the suspect (Grace) fled from the truck on foot into an orange grove, and then into a grape arbor. He had shed his clothing and was only wearing what appeared to be shorts or underwear.
 
The PCSO helicopter pilot directed units on the ground to Grace's location – around 9:10 a.m. he was apprehended by a PCSO canine team. He was taken to a nearby hospital to be treated for his dog bite wounds.
 
Grace had Polk County warrants for his arrest for aggravated assault with a deadly weapon, use of a firearm during a felony, and possession of a firearm by a convicted felon. He will be booked into the Polk County Jail for those charges. He is also suspected in the Bartow carjacking, shooting at PCSO helicopter, and theft of the fuel truck. Numerous further charges are pending.