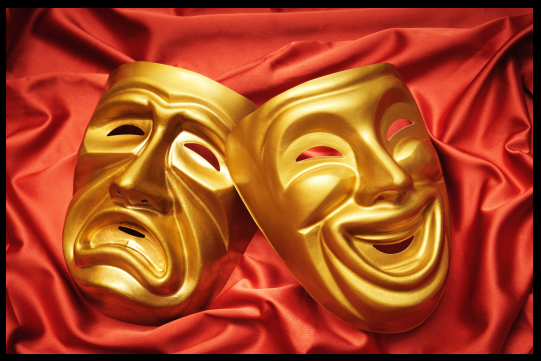 Ritz Theatre Film Festival Committee would like to invite you to attend the sixth Ritz International Film Festival on June 23-25th in downtown Winter Haven.  The Festival, in its third year, will screen independent films over the weekend that has appeal to all ages.  The highlight of the weekend will turn to Saturday Morning as we SHOWCASE entries written, directed, and produced in Polk County in four categories; Animation, Short, Family, and Documentary.
This years' Festival begins on Thursday, June 23 at 10am with films screening for the young at heart in the Short and Family Friendly Categories, rounding out the day with an award winning film Kruzing America starting at 4pm.
Friday, June 24th the projector will start rolling with a feature that won Best of Show from the Dove Channel, Pawns Move, at 10am followed by a series of short films.  The evening feature film has been accepted into 198 film festivals and won 90 festival awards, WILDLIKE, begins at 6pm.
On Saturday, June 25th, The Festival is proud to showcase People Like Us, by our very own, Kristi Mutz from Lakeland beginning at 11am.  Question and answer session will follow.
Ritz Theatre Film Festival is dedicated to the education, growth, and economic development of the film industry, with the intent to expose FILM to the community. This will be done thru informing the public about the art of visual storytelling, enhancing opportunities for local filmmakers to develop their craft and art, and increasing the public's awareness and support of local filmmaking as a cultural and economic asset. Ritz Theatre Film Festival was created by volunteers desiring recognition of the film industry and talents of artists throughout Polk County, the State of Florida, and around the Globe.
The festival will be based at The Ritz Theatre, 263 West Central Avenue, Winter Haven, utilizing additional locations to show films to broaden the audience exposure enhancing opportunities for tourist to take part in this semiannual event.  Part of the mission of the Festival is to create value through our educational network ranging from middle, junior/senior high school, academies, and higher education. The desire for recognition, in future years; by the Academy of Motion Picture Arts and Sciences is a goal of organizers.
Ritz Theatre Film Festival will strive to be unique in content by encouraging its guests to take part in all aspects of the festival.  Individuals from the entertainment and film industry will participate in a question and answer session on closing day of the festival, a fantastic opportunity for visitors, patrons, and students of film.  Guests are asked to participate in educational programming as a part of their attendance at the festival.
Awards will be given in the following categories:
ANIMATION
CHILDREN/FAMILY
DOCUMENTARY
FEATURES
SHORTS
For as little as $5, you too can take part in this years' festival of award winning films.  Call for tickets 863-295-9900, please don't miss out!
The Ritz Theatre celebrates its' 91st year sharing the Arts, and is a 501 C-3 Not-for-Profit Corporation.