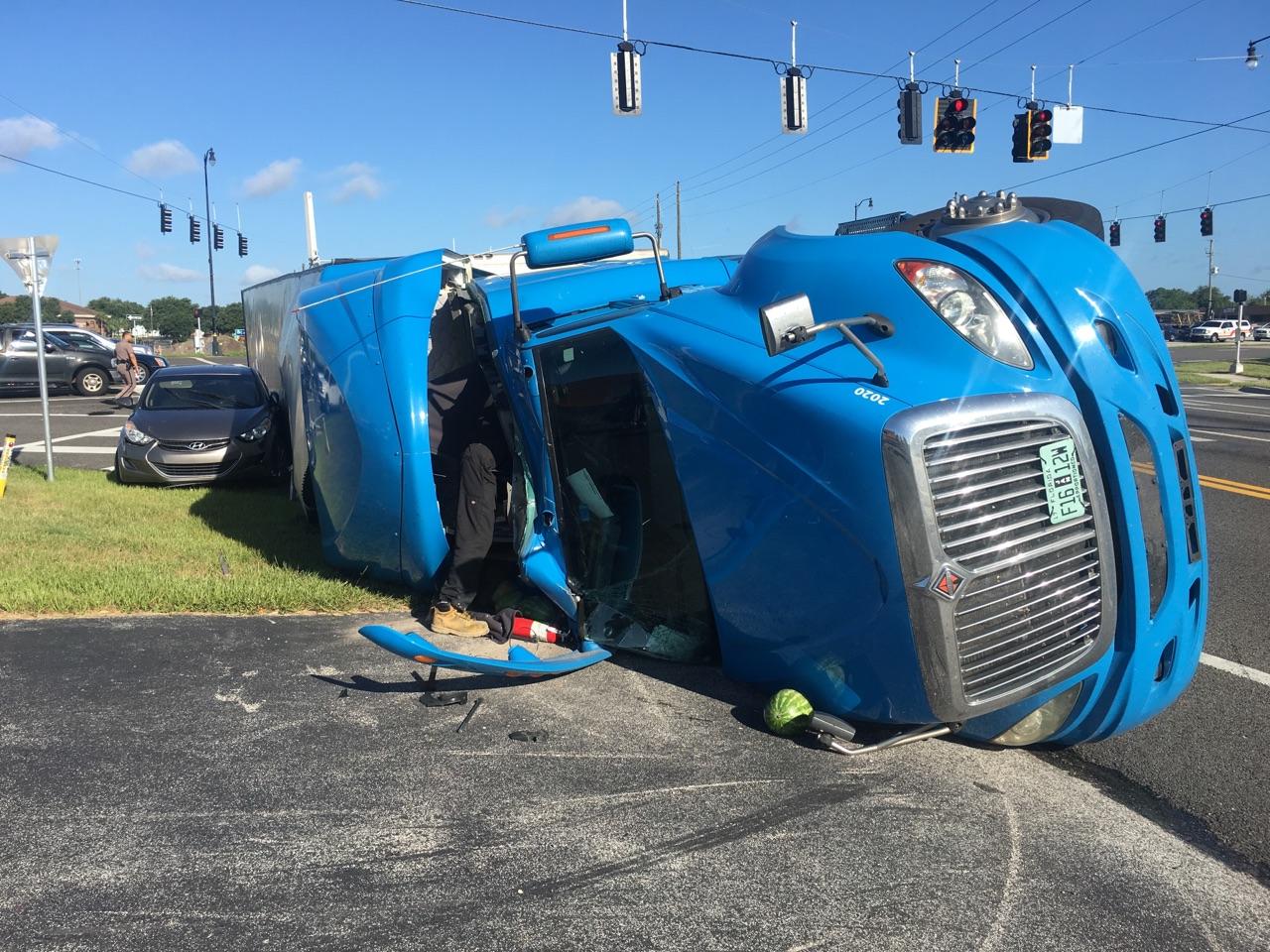 Winter Haven, Florida – According to reader reports a semi-tractor trailer has crashed on Hwy 27. The Florida Highway Patrol has confirmed that the crash occurred around 7:58am Thursday morning. According to the FHP the accident occurred in the Northbound turn lane at the intersection of 544 in Winter Haven.
Witnesses advise the semi was going North on Hwy 27 and attempted to turn right (east) onto 544. The dip in the road caused the trailer to tilt to the right, then flipped the truck over. Witnesses watched it all unfold. Three people were in a car next to the overturned semi. According to one witness the people in the car were saying prayers and thankful to be alive.
The vehicles are still on scene, but the roadway is opened.