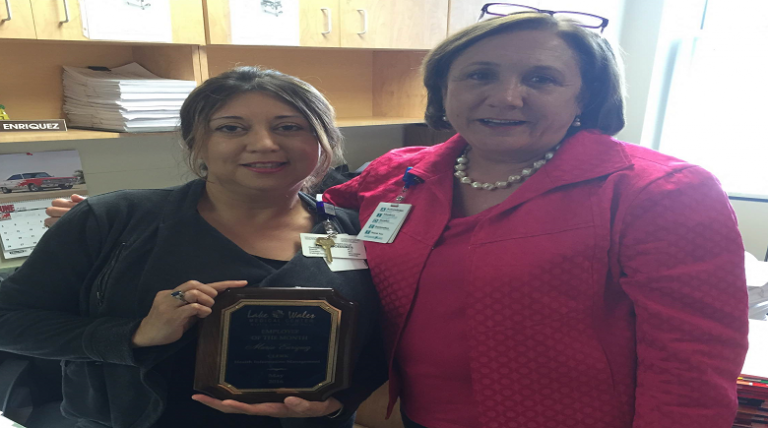 Lake Wales, FL – Marie Enriquez from Medical Records was named Employee of the Month for May at Lake Wales Medical Center. Enriquez, who has worked at the hospital since 2001, was recognized for her excellent attitude and professionalism.
"When medical records are needed in a short period of time, Maria always steps up to the plate and has them ready," a coworker wrote in her nomination. "She is always professional in her daily communications with others throughout the facility, and works with a smile. Maria has been the backbone of the HIM department for many years. She demonstrates excellent customer service each and every day. She always has a smile, and goes out of her way to assure all customer needs are taken care of."
— end –
Photo info: Maria Enriquez, left, is congratulated by CEO Rebecca Brewer.